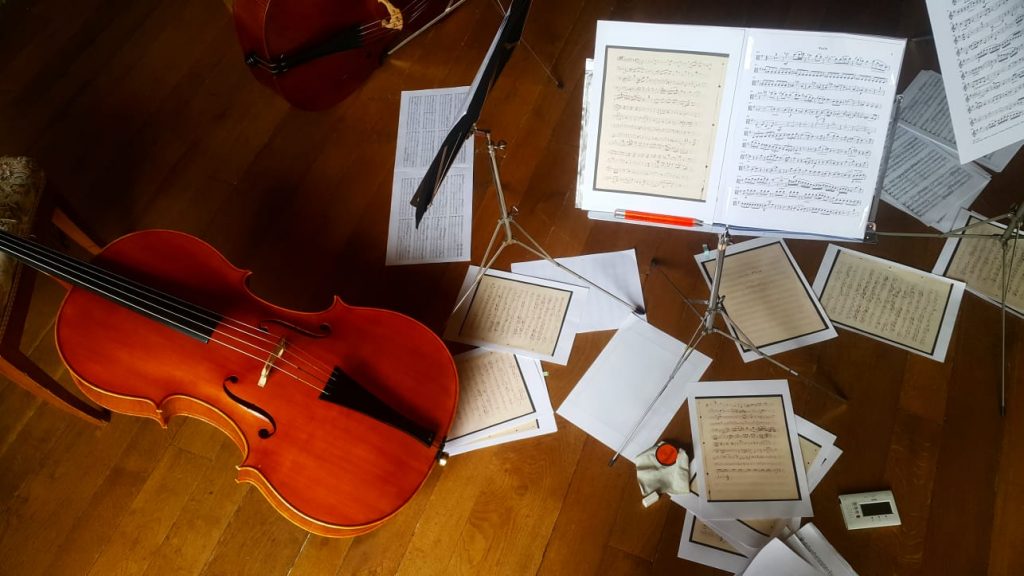 For a lot of people, September is synonymous with a fresh start: it's probably because of our school memories, or because after the summer we are full of energy, ready to start a new project with enthusiasm. And so we are, too, ready to start rehearsing again and diving into new exciting adventures during our autumn concert season. Yet, our summer was pretty intense, but being part of an orchestra like Theresia means being always ready for new projects.
Staging an opera
Definitely, the first project represents a whole new experience: the staging of an opera, "Le astuzie femminili" (Female Shrewdness) by Domenico Cimarosa. Being an ensemble devoted to symphonic (and sometimes chamber music) repertoire, working with voices is not usual for Theresia: it happened to us three times, when we joined the film-concert production "Zoroastro", and then, more recently, on two different occasions in Innsbruck as part of the opera production "Boris Goudenow" by Johann Mattheson and as the orchestra of the international singing competition for baroque opera "Pietro Antonio Cesti".
But, staging an opera is much more than just performing vocal music. It is a complex process that needs a lot of rehearsals and many different professionals: a director, a set designer, a stage manager and various technicians in addition to the musicians involved. So, the next project promises to be an exciting experience both for its musical meaning ("Le astuzie femminili" is a stunning comic opera among the best works by Cimarosa) and the thing that we can professionally learn about the world of musical production.
"Le astuzie femminili" is scheduled on 8th and 9th October in Rieti (Teatro Flavio Vespasiano) and 14th and 15th October in Rome (Teatro di Villa Torlonia) as part of Reate Festival (more info here). Theresia will be conducted by Alessandro De Marchi: coming soon an interview with him!
A warm-up residency
Speaking of professional growth, we know that precisely this is at the very heart of Theresia's mission. Recently, new members were selected to join the orchestra: a "warm-up" chamber music academy now awaits them, the perfect occasion to know each other better and blend in, looking for the ideal ensemble sound while rehearsing and performing chamber music for strings and woodwinds.
The Academy will take place in an exclusive and amazing location, the Tuscan village Montecastelli, in collaboration with the organization Sience and Music, and tutor will be Paolo Beschi, cellist of the renowned ensemble Giardino Armonico. Stay tuned for more info about the musical program and the concerts to come!