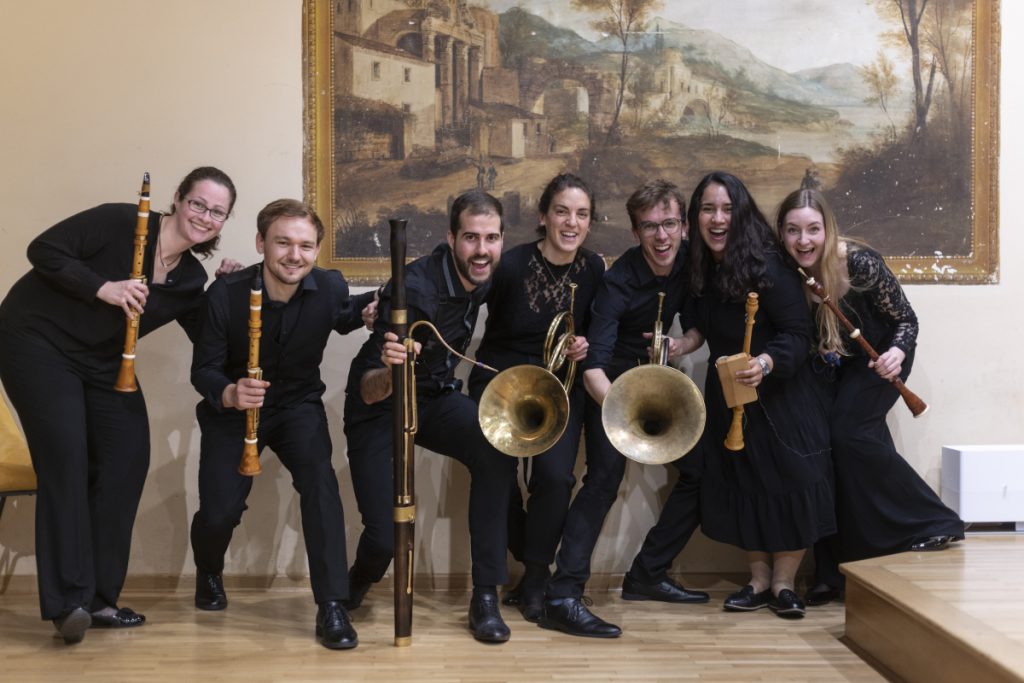 Five concerts in three different European countries: as July was devoted to our annual auditions, Theresia's summer concert season is concentrated in August, which promises to be an intense month.
A first modern performance for Concerto Theresia
Concerto Theresia, our alumni ensemble, will perform in the first event, scheduled on 4th August in Bagnocavallo (Ravenna, Italy): the musical program is entirely devoted to a rarely performed composer, Elia Vannini. Concerto Theresia and "I luoghi dello Spirito" Ensemble will be cooperating to bring back to life music that modern audiences has never listened to: specifically, Concerto Theresia will play six Sonatas that Elia Vannini, a musician and a priest who lived beween 1644 and 1709 and was Maestro di Cappella of Ravenna's Cathedral, dedicated to his Archbishop Fabio Guinigi in 1691.
Musicians involved are Gemma Longoni and Valentina Russo (violin), Francesca Camagni (viola), Giulia Gillio Gianetta (cello) and Federico Bagnasco (doublebass), with the collaboration of harpsichordist Maria Luisa Baldassari and organist Marina Scaioli ("Ensemble I Luoghi dello Spirito").
A welcome comeback in Geneva
For the third time, our string ensemble has been invited to perform within the framework of a renowned festival, "Concerts d'été à Saint Germain", in Geneva. That is a great honour and good opportunity too, especially for the orchestra members, who will have the chance to work with Chiara Banchini, thanks to the collaboration with the Société Genevoise d'Utilité Publique. Theresians will perform Boccherini's Quintet in B flat major G 337 Op. 39 n. 1 plus an absolute rarity, a string transcription by M. G. Fischer of Beethoven's Symphony n. 6 Pastorale in F major Op. 68. Two concerts are scheduled on 21 and 22 August.
Musicians involved in the project are violinists Léna Ruisz and Natasha Pichler, violists Anna Luiza Aleksandrow and Alioša Šolak, cellist Sara Vicioso Usero and doublebassist Yussif Barakat,
Performing in a new place
As well as we love going back to places we have performed in, we are delighted to explore new venues: it means knowing people, starting a new partnership, and enriching our network. So, our third summer project means a lot to us, as it will be in Spain, a country where we have never been (but from whom a lot of Theresians have come during these years). Specifically, we are going to be part of ECOS Festival in Totana, and on 26 and 27 August our woodwinds ensemble will work under the guidance of bassoonist Javier Zafra: the musical program is enchanting, as it is entirely devoted to Mozart's Divertimentos for winds (Divertimento in F major K. 213, Divertimento in F major K. 253, Divertimento in B flat major K. 270)
Musicans involved are oboists Linda Alijaj and María Jesús Moreno Ciudad, bassoonists Angel Alvarez and Vincente Beltràn, and hornists Jonathan van der Beek and Etienne Devigne.
Stay tuned for further details!