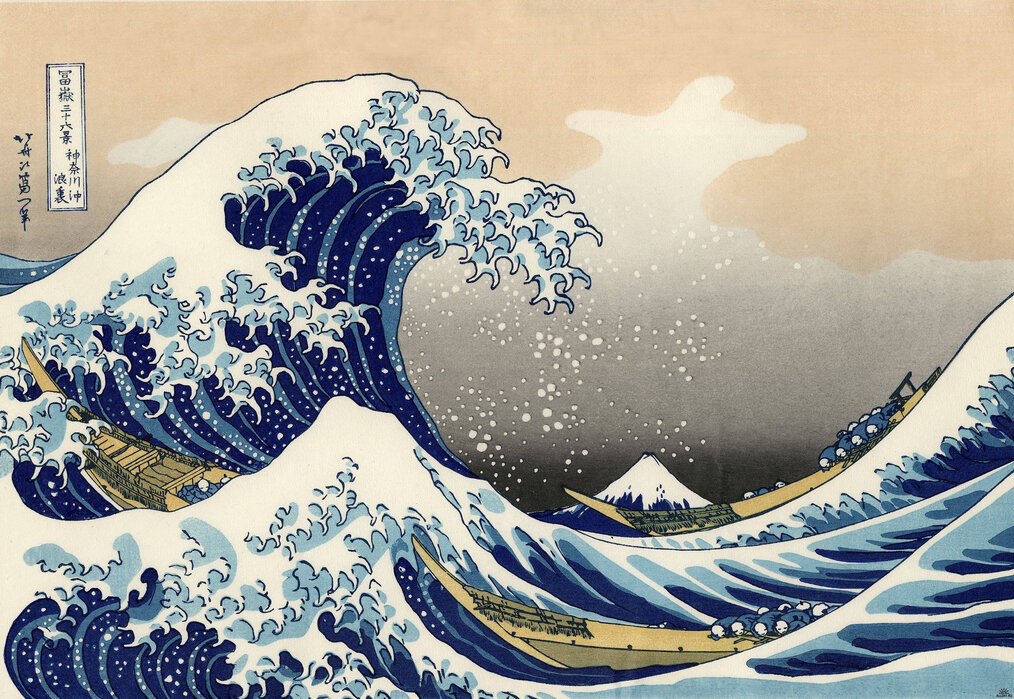 Working on "Die Jahreszeiten" by Joseph Haydn with Il Giardino Armonico
by Matylda Adamus
The tour with Il Giardino Armonico was for me a very special experience and made me look at orchestral playing with completely new eyes, I have learned so much about the essence of precision, obedience, and sheer beauty. I'll share with you the lessons and insights I gained during this musical adventure.
On 28th of August Il Giardino Armonico started rehearsing a secular oratorio 'Die Jahreszeiten' (The Seasons) by Joseph Haydn in the city of Wroclaw, my hometown. As the part of Theresia's new apprentice scheme, Lucas Bernardo Da Silva, Guillermo Santonja Di Fonzo, Natascha Pichler and I joined the orchestra. After a first period of rehearsals at the National Forum of Music, we went on tour to Lucerne, Bonn, Bremen, Antwerp and Bucharest. We also performed in Wroclaw as part of the Wratislavia Cantans Festival.
Rehearsal period in Wroclaw 28.08-02.09
The initial three days of rehearsal with the orchestra took place without the singers and choir in the Red Hall of the National Forum of Music (NFM) – a modest rehearsal space smaller in size than the centre's Main Hall but still with accommodating acoustics. From the very first chords, the orchestra sounded stunning, and I was very impressed. The sound of the group was solid and beautiful, the contrast between strings and wings was very well balanced, therefore, it was very clear from the very beginning what kind of sound I was expected to make – one that needed to be both warm and full, but also versatile and flexible.
Right from the start it was clear that working with Maestro Antonini would be an exercise in precision, detail and to the highest standards. His interpretation of The Seasons was amazing, very moving, and animated. I had to stay focused and diligent in every single phrase, bar and note. It was fascinating and a real challenge to contribute to the realisation of his interpretation, and I didn't want to destroy the effect he was trying to create with any of my mistakes. It was very important to constantly keep my eye on the conductor, even in the most difficult passages. Thankfully, after a few days, I could remember my part better, which made it easier to glance above the score. At the end of the third day the soloists joined our rehearsals, and their singing had an astonishing effect. Almost each syllable seemed to shimmer like a perfectly polished pearl. At that moment, I felt an overwhelming sense of gratitude for being part of such a beautiful project – and there was still so much more to come!
From the next day, the 'tutti' rehearsals started in the Main Hall. The magnificent voices of the NFM Choir joined us and the grandeur of Haydn's 'Die Jahreszeiten' was now palpable. I couldn't wait for the concert tour to start. After several days of dedicated rehearsal in the Main Hall, I found myself completely immersed in this masterpiece. Working with Giovanni Antonini is characterised by such a high level of detail and precision, I couldn't be happier with. Every movement and its phrasing acquired a distinct and vivid character in his interpretation. As the music itself was very descriptive, I appreciated Antonini's explicit approach. This method required vigilance and excellent listening skills, which I found it to be very inspiring.
Our days were filled with colourful depictions – a swarm of fish, bees, and a flock of birds, all magically brought to life through the brushstrokes of music. One could hear a dog's sniffing during a hunt, a bell ringing, the whirl of a spinning wheel, the sun rising, and people dancing, drinking, and celebrating. To be part of this ever-changing musical painting felt like a dream.
The absolute genius of Haydn is spectacular in this oratorio. Take the storm in the penultimate movement of 'The Summer' – aren't the quick, slurred notes just sounding like a howling wind? And the soaring 'sforzatos' above them seem to transform into lightning bolts, maybe even resembling daggers that rip the heart open. It feels like Haydn surpasses the expressive boundaries of his time. On the other hand, the next movement seems almost ironically proper and elegant, reassuring the listener (and the player) with the message that the storm has passed and everything is alright again.
As Thomas May mentioned in the programme booklet for our concert in Lucerne "Summer, in contrast, presents a conflicted vision of nature as reflecting the deity's majesty — the magnificent depiction of sunrise — and at the same time as full of dangers, a reminder of our fallen state: but the climactic thunderstorm, which anticipates so much of 19th-century program music, gives way to a fresh echo of Eden amid the simple pleasures of village life. More than clever "representation," Haydn's musical technique here generates its own structures of tension and release."
I particularly enjoyed playing Autumn, especially the "Landvolk und Jäger" and the Finale. It was written with such charisma and the orchestra was playing with such energy, that it felt as if we had been transported from a concert hall to the heart of a forest. The amazing choral singing gave an additional touch of folk elements to the performance (e.g. with the ascending glissandos) – which was pure bliss to me. It was as if we had been spirited away to a lively peasant party in 1801, jumping and dancing with the aroma of a freshly caught boar stew in the air.
During the lunch breaks, we were usually having soup in the bar nearby the Music Forum. It was always a nice opportunity to chat with other musicians about their professional experiences. Stepping out of the bar, we spotted the posters of the Wratislavia Cantans festival hanging around the town. Their design was really interesting, and later we even saw them at the airport, when we begin to travel during the tour.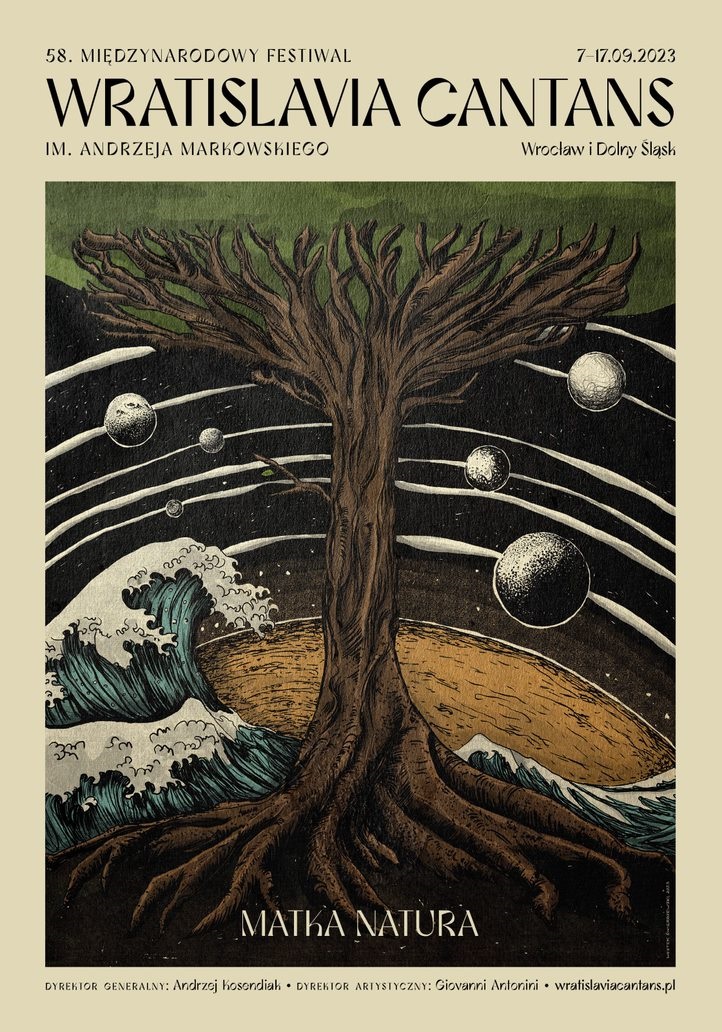 And then suddenly, rehearsal time was over.
On tour from 03.09 – 10.09 and 18.09 – 22.09
I really enjoyed all the concerts on this tour and one particular performance stood out for me. My favourite concert was in Lucerne where I really liked the acoustic of the concert hall with its many balconies, which gave the ensemble a special colour. The sound was incredibly crisp there. Every performance we gave during this tour was refined and always a bit different in each hall. The second concert was in Bonn, there for example, we played in a completely dark church where there were light projections on the walls. At some point it all turned into a depiction of pouring wine about which I couldn't be happier, and it fitted the music perfectly as it was linked to 'autumn', the third part of the oratorio in which dancing peasants celebrate the wine harvest. The following concerts in Bremen and Wroclaw were also quite fulfilling. Sometimes, it was really easy to get tired because of constant travelling and moving around. It was not my first tour that lasted more than just few days, so I was trying to fight with the tiredness with my previous methods – sightseeing the cities and visiting art museums in the free time between the rehearsals. It works every time for me, and this time I remember particularly well the gallery in Bremen where works of Böcklin, Dürer, and Pisarro revived me before the following concert. At the later part of the tour we travelled to Antwerp and Bucharest. Visiting Romania was an exciting adventure, I have never been there I was absolutely captivated by the local architecture and welcoming society.
With each concert we gave I got more and more impressed by 'Die Jahreszeiten'. Haydn used magnificent quotations from various pieces such as his own Symphony No.94 and from Mozart's requiem. I also couldn't help noticing that Beethoven used many elements for his symphonies that were similar to Haydn's vocabulary in 'Die Jahreszeiten'.
Looking back, I am very grateful I could participate in this apprentice experience. Grateful that I could play with the musicians I was always admiring and have been my idols for a long time. Thanks to this concert tour, I have now a better understanding of what performing at the highest level is like, how it sounds, and how great orchestral playing feels.