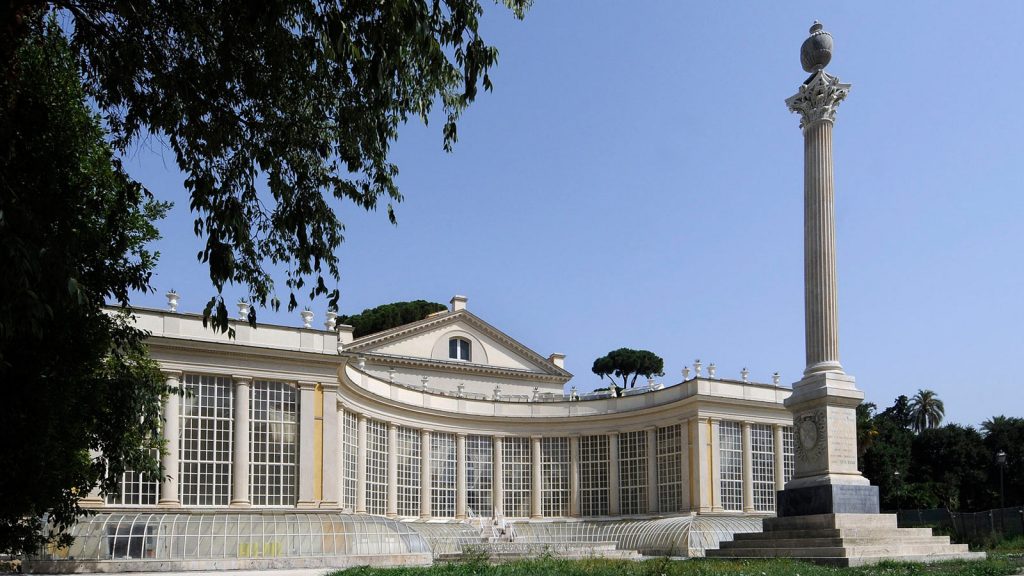 It seems like we can't help but perform in beautiful and fairytale places. It is not that we are looking deliberately for them: maybe we are especially lucky, or we are good at seeing the beauty that surrounds us, but if you pore over the "Our places" series of blog posts, you'll see it's just like that. And the next destination is no less.
Thanks to Reate Festival, who invited Theresia Orchestra to stage Cimarosa's "Le astuzie femminili" under the baton of Alessandro De Marchi (click here if you lost the interview), we will perform in a real jewel in the heart of Rome, the Villa Torlonia Theatre.
Villa Torlonia, with its magnificent neoclassical building and the surrounding gardens, was designed by the renowned architect Giuseppe Valadier on behalf of the banker Giovanni Torlonia, who lived between 1756 and 1829. The construction began in 1806 and was finished by the owner's son Alessandro (1800–1880). It was Alessandro who decided to add a theater to the complex, starting its construction in 1847.
Not proudly, it is mainly known as having been for sixteen years the residency of the Italian dictator Benito Mussolini, who rented it for only one lira a year – a symbolic prize that spared him the accusation of appropriating it by force. After the fall of the dictator, Villa Torlonia became the headquarters of the Anglo-American command and returned to Torlonia familiy's possession in 1947.
Sadly, a long time of decay followed, until the entire property was bought by Rome's Municipality in 1978. The first thing to happen was that the garden was made public and open free of charge to all. In 1991, big renovation works started: they made it possible to retrieve various buildings (besides the main one, among them you have some fascinating ones, like the "Casina delle Civette", the "Casino dei Principi", the "Serra Moresca") and turn them into museum venues.
The Theater was one of the last buildings to be renovated: it was opened in 2013 after decades of abandonment.
After the war, furniture and furnishings were subject to theft, but nobody could remove the beautiful loggias and the magnificent frescos by Costantino Brumidi, an Italian painter renowned in the US as the author of Whashington's Capitol Palace frescos. The theater is quite small, though, as it was meant to serve a villa, so only few people will be among the lucky ones who share this special occasion of seeing a performance in such a historical place. We hope you'll be among them! If you won't, stay in touch on our social media channel for pictures to come.
Theresia Orchestra is performing Cimarosa's "Le Astuzie Femminili" in Villa Torlonia's theater on Friday 14 and Saturday 15 October (8 p.m.) More info on Reate Festival's website