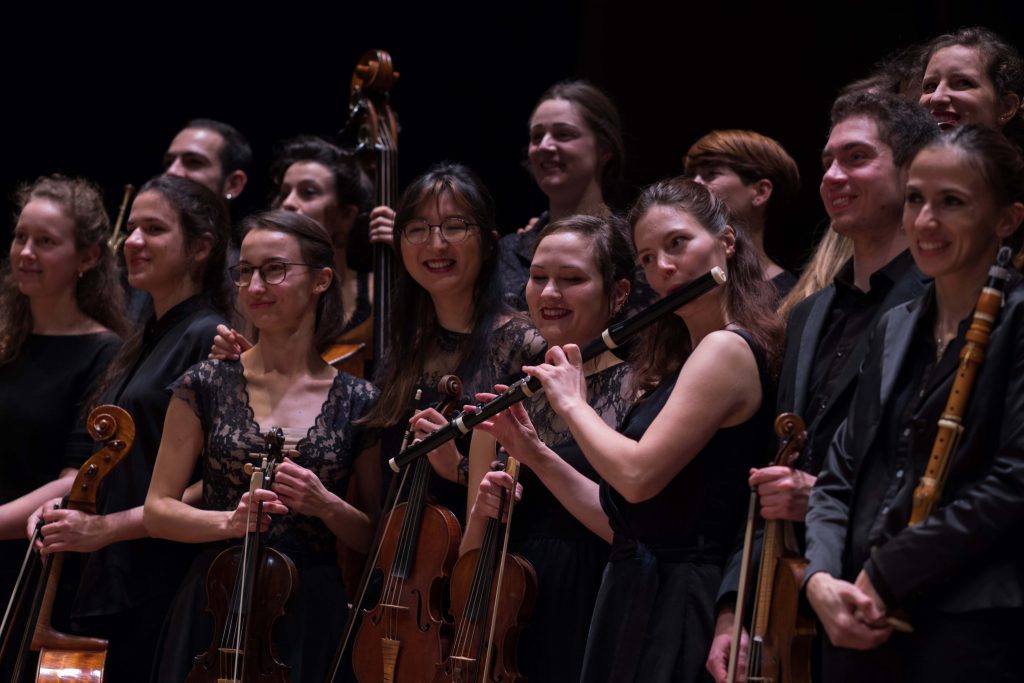 The new year has started, full of promises and good resolutions. And here an overview of our upcoming activity!
As you know, last year ended with a bang, and that's the best good wish we could expect: a 3-years grant was awarded to Theresia Orchestra by the Creative Europe Programme to develop excellence in orchestral learning and soft skills acquisition by our young artistic talents. The project is going to start in a few weeks, so we will keep you updated on any further development.
So, let's go through our plans for 2022!
We are going to start with two chamber music projects: developing ensemble performances and deepening chamber music repertoire are two things at the very core of our mission. Also, we'll get back to places we've been before, renewing some meaningful partnerships.
From 14 to 20 March, we'll be in Ossiach (Austria), with such tutors as Chiara Banchini (violin) and Emilio Moreno (violin and viola). The program will be devoted to string quartets by Mozart, Haydn, Pleyel and Boccherini, which will give our musicians the chance to widen their knowledge of classical repertoire.
Wind players will have their moment in the spring: from 2 to 9 May, they will be in Lodi, following the lead of oboist Alfredo Bernardini and deepening some important pieces of music, like Krommer's B flat major Partita P4:30 and Beethoven's E flat major Partita op.113. Concerts in Lodi, Trieste and Turin will top off the residency, and we are looking forward to them.
Then, a new chamber music project will bring us back to Geneva, Switzerland, guests of Les Concerts d'été à St-Germain: Chiara Banchini and Alfredo Bernardini will be the tutors in this project, scheduled from 17 to 22 August, with concerts on 21 and 22 August.
The whole orchestra will rejoin at the end of June in Mondovì: this residency (from 27 June to 3 July, with concerts in Susa and Cuneo) will mark the beginning of the collaboration with a new conductor, Vanni Moretto, which we are excited to start.
Last but not least, we are working hard on a new project that at the end of the year will celebrate our first 10 years of activity: stay tuned for that!