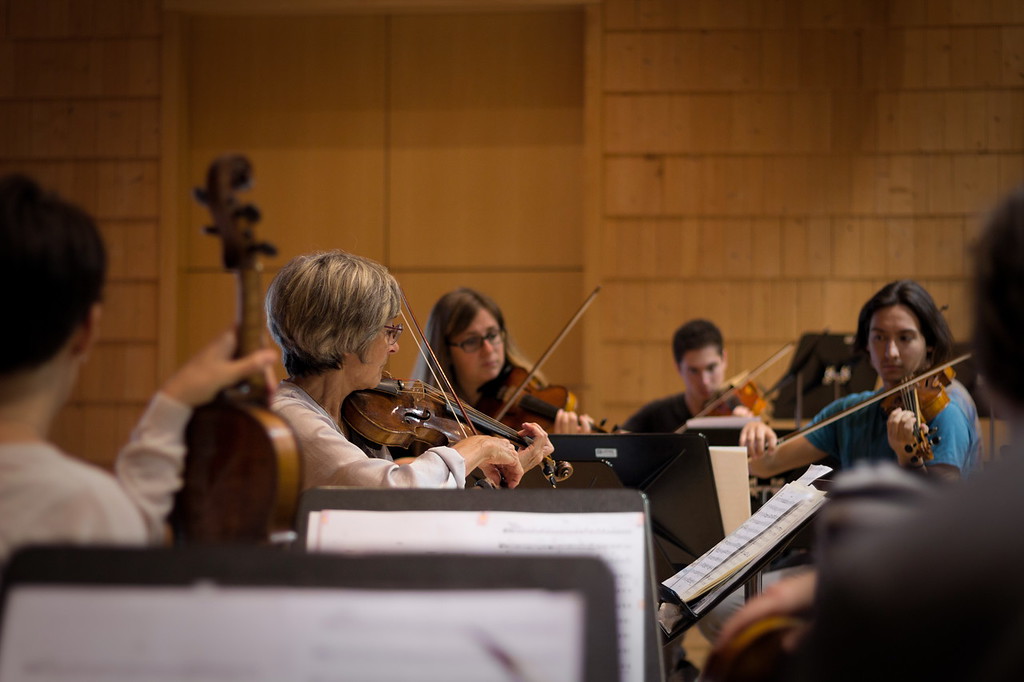 In January we started our musical year with an orchestral project, February is the month of the string quartet: Theresia's string players are going to gather in the peaceful Ossiach from 18 to 22 February.
During the Academy, the musicians will study and work with Chiara Banchini and Marco Testori on some of the masterpieces of the repertoire for string quartet.
The Academy will focused on Haydn's Quartet op. 77 n. 1 and to Beethoven's Quartet op. 18 n. 1: they were both composed around 1799 and they represent a sort of passing of the baton between the older composer, founder of the classical style, and the younger one.
Haydn was 67 in 1799 and the two Quartets op. 77 were meant to be part of a larger set, of six: this, at the very least, was the request of Joseph Franz von Lobkowitz, who had commissioned the composition. Though, Haydn stopped after he finished the second quartet, starting a third one four years later. But, he left it unfinished, writing after the Minuet, on the score that he wanted to be published in 1806: "My strength is gone, I'm old and weak." Truth is, in those years he worked a lot, mostly on monumental choral and symphonic, like three Masses, the secular oratorio "The Seasons" and a "Te Deum".
It is highly to note that also Beethoven's Quartet op. 18 n.1, among with other five completing the set, was commissioned by Joseph Franz von Lobkowitz: he was an aristocrat of Bohemia, from the House of Lobkowicz, and he is known particularly for his interest in music and as a patron of Ludwig van Beethoven. The prince was an amateur musician, playing violin and cello, and sang with a bass voice. Countess Lulu Thürheim, a sister-in-law of Prince Razumowsky, said of him: "This Prince was as kindhearted as a child and the most foolish music enthusiast. He played music from dusk to dawn and spent a fortune on musicians. Innumerable musicians gathered in his house, whom he treated regally."
The Quartet in F major that opens the cycle of op. 18, is considered the greatest work of the six due to the musical dynamism and the powerful contrasts. The lyrical atmosphere, somewhat dramatic of the second part is very impressive: according to violinist Karl Amenda, Beethoven's friend and Lobkowitz employee, Beethoven intended to render the crypt scene from Shakespeare's Romeo and Juliet. It is the second string quartet composed by Beethoven and, together with the other five completing the set, it was thought to demonstrate his total mastery of the classical string quartet as developed by Joseph Haydn and Wolfgang Amadeus Mozart.
Theresia String Academy will end with a concert scheduled on 22nd February in Malborghetto (Palazzo Veneziano) when quartets will be performed. Stay tuned for more news!