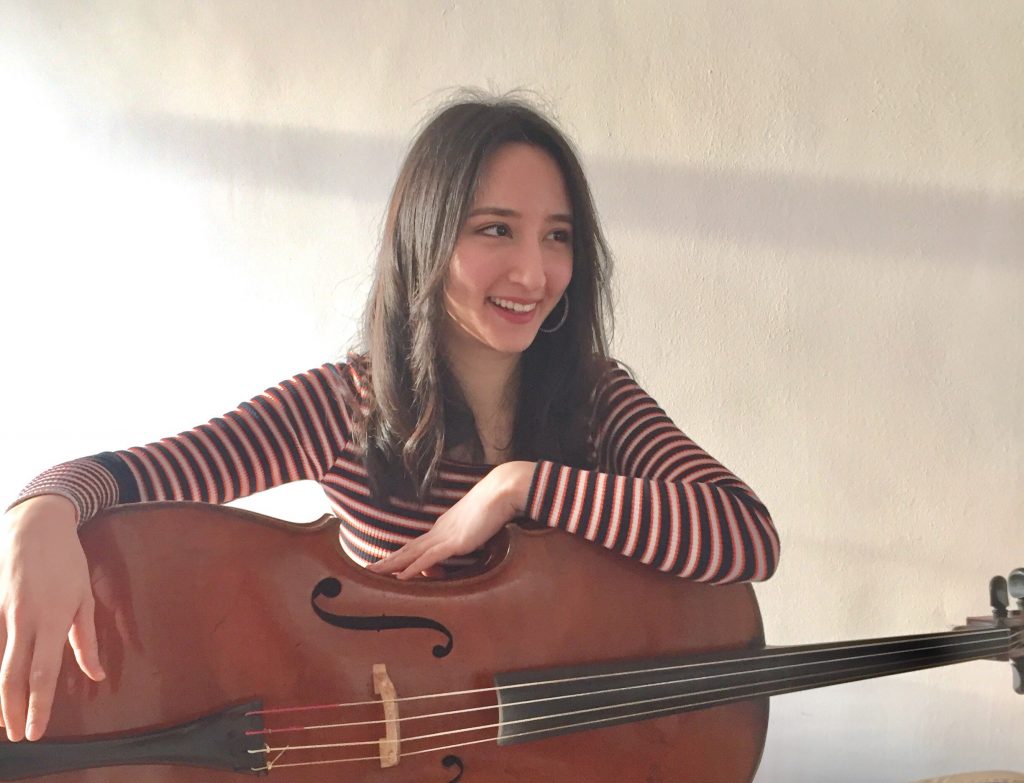 Meet Theresia: Sophia Witmer
By Theresia
February 5, 2020
Let's meet a new member of Theresia: Sophia Witmer.
Sophia is 23, comes from Japan and plays cello.
Where are you from and where are you studying/working right now?
I was born and raised in Tokyo, Japan. I lived there until I moved to The Hague, Netherlands to study. Now I am in the final year of Bachelor at the Royal Conservatory of The Hague.
How did you get to know about Theresia?
It was through my Italian friends from the conservatory. I heard the word "Theresia" a lot when we were planning rehearsals together, because they would say "Sorry, that week I'll be in Italy for Theresia" 😉  They seemed to have busy yet fulfilling time with Theresia, so I started to be very curious about the orchestra. I did not think it was an early music orchestra for young musicians, so I was very surprised and happy to find that out.
How was the experience so far?
I have joined 4 projects so far, and I have been experiencing many amazing things, both in the orchestra and for myself. During each project I find and learn new things in many ways. Every time is an eye-opening experience.
What do you like about Theresia?
I am really grateful and privileged to be surrounded by such inspiring people with so much warmth. It is an amazing feeling to make music with such people. It is truly a joy for my heart. Thanks to Theresia, I get to perform in different places of Europe, which is something I cannot experience easily (at this point in my life as a non-European musician) if I had not joined Theresia. I look forward to and hope that someday soon Theresia can perform broader, even outside Europe. I think it would be encouraging for any early music player to see an orchestra like Theresia. Because, for example in Asia, there is not an orchestra dedicated to young musicians to work on historically informed performance. I hope that there will be more opportunities and environments for musicians like us to grow in.
How did your passion for period instruments begin? Do you also play modern cello?
Well, from my childhood I have enjoyed the sound of period instruments without really being aware that it was the sound of period instruments. I grew up listening to early music because my family loved it. It was not until I started playing cello at age 9 that I really started to compare the sounds of modern cello and historical cello. For the first few months of my cello study I had gut strings on my cello, but at one point my teacher advised it would be better to learn the instrument with metal strings. When I played on metal strings for the first time the difference in sound hit me so hard. I remember I cried a lot! That was the moment that I really thought "I'm going back to gut strings someday".
I rarely play my modern cello simply because I never really have the occasion to play it. With the appropriate repertoire I do like listening to the sound of modern instruments, but when I play modern cello myself I don't really enjoy the sound. Maybe the strings are old…
Where do you see yourself in 5 years? Would you rather be a soloist, an orchestra member or have your own chamber ensemble?
Ideally, I hope to be playing in early music orchestras, and having one or two small ensemble groups playing classical and later repertoire. I really love playing romantic repertoire, especially chamber music with fortepiano. I want to put effort to have more of those music in my musician life. For years I have been having many thoughts on music education and teaching. I believe it is very important for musicians and teachers to know the function/relation of the body, brain and mind to be aware of the problems that occur, and the causes behind them (could be even psychological), and in case of teachers, not to become the cause. I would really like to study deeper about this subject, and hopefully contribute to supporting the younger generations to study music with a good & healthy mindset and enjoyment. I am excited to see how much I can accomplish in the coming 5 years.