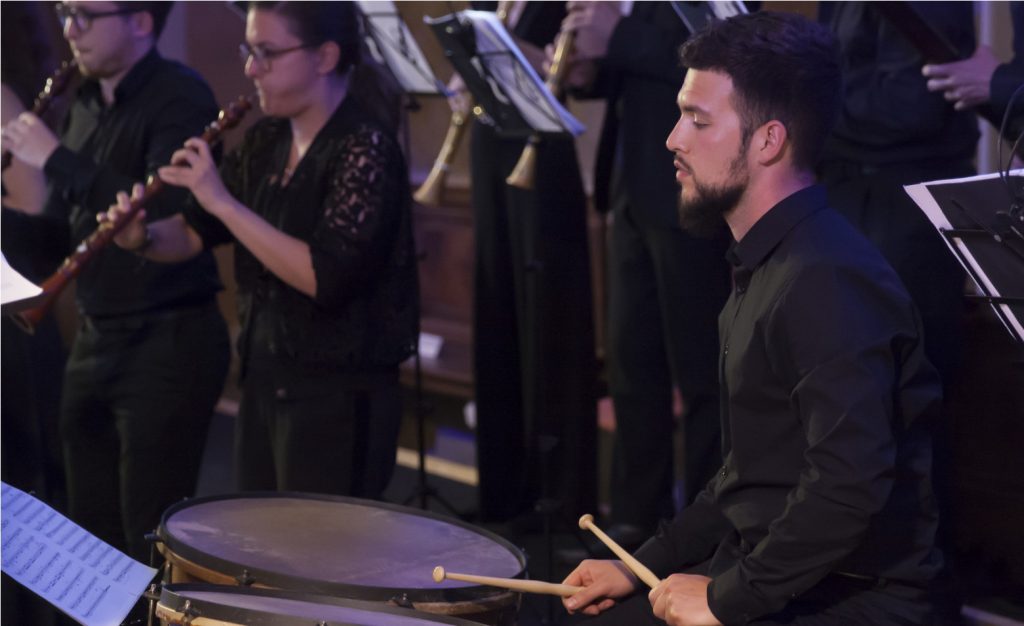 Meet Theresia: Ruben Castillo del Pozo
By Theresia
February 27, 2020
Let's meet a new member of Theresia: Ruben Castillo del Pozo.
Ruben is a timpanist born in 1991. He started playing the violin at age seven. He studied six years at the Conservatory Angel Arias Maceín before changing from violin to percussion. After studying several years percussion he first came to the Netherlands. 

Where are you from and where are you studying/working right now?
I was born in Madrid, Spain.
I am currently living in The Hague, The Netherlands, a city where I did my studies in Classical Percussion and Sonology.
Since I graduated, I decided to stay here working as Percussionist on freelance basis. Netherlands is a very convenient part of Europe to travel (to and from)
How did you get to know about Theresia?
I had contact with Theresia word-of -mouth I know some people who did follow this program some time ago and talked about it nicely.
That situation combined greatly with two facts, I was looking to expand ¨my playing room¨ outside The Benelux to other parts of Europe and Theresia as orchestra mainly appoints programs based on Classical Repertoire. I decided to take part of the project.
How was the experience so far?
So far I would rather rate it pretty positive, the repertoire appointed is not so commonly played and people involved (playing or not) is willing to work together to make a good output.
Musically, I think the orchestra itself improved a lot.
What do you like about Theresia?
Musicians involved are passionated, willing to work hard and to get a good output. In my opinion, these are basics to achieve quality performances.
I would like to remark as well, the family atmosphere; this could sound banal but we are people before musicians and this atmosphere helps exceptionally on music creation.
How did your passion for early music begin?
I did start my music education playing violin for quite some years; then I decided that it was not my instrument and changed to percussion.I got in contact with ¨Academic¨ Early Music in The Hague, during my first percussion studies.
I had chance to perform a percussion part of a Lully´s opera (Le Bourgeois gentilhomme), I was charmed by the fact that there was no written part and you have to ¨create it¨ yourself.
In relation with timpani.
What it got me into playing early timpani was the simplicity of instrument; as I say : two copper pots with a dead animal skin on top tensioned via some screws, hitted with a stick.
Now, create a language, make music with that.
Jokes apart, it is very different to play -and listen- a timpani part on period (or copy of) instrument that it is difficult to describe with words. I would appoint that differs on it warmness, details and precision… With less sometimes you could do more and I, personally, think that this is the case.
Come and listen the difference!
What are your plans for the future?'
I will keep myself learning and playing!
I do enjoy playing on Early Music orchestral as much on ensemble (Early or New Music) settings. I would like to play more abroad, meeting other ways of understand music and interpretate it.