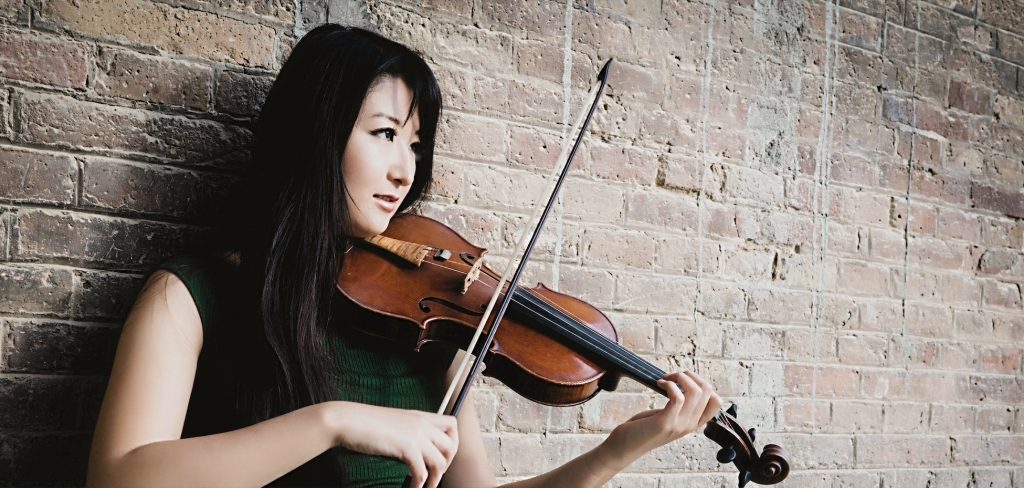 Meet Theresia: Saaya Ikenoya
By Theresia
January 16, 2020
Let's meet a new member of Theresia: Saaya Ikenoya.
Saaya Ikenoya is 28, born in Japan but raised in Spain, where she introduced herself into the violin study.
Where are you from and where are you studying/working right now?
I was born in Japan, and I migrated to Madrid, Spain before I was one. I was raised there, and I consider Madrid my hometown, even though it has been more than 10 years that I don't live there anymore.
I studied my bachelor's in modern Violin at Musikene (San Sebastian, Basque Country), and my Masters in Modern Violin at the Royal College of Music (London, UK). Afterwards, I went briefly back to Spain for a couple of years, where I started another Bachelor, this time in Baroque Violin at ESMUC (Barcelona), and right now I am doing an Erasmus exchange at Koninklijk Conservatorium (The Hague, Netherlands).
How did you get to know about Theresia?
I had some friends that had played at the orchestra, and they were very happy with the experience.
During these last years of my studies in Barcelona, there were very few harpsichordists, so naturally, my chamber groups leaned towards a later repertoire (more Classical than Baroque), therefore I got interested in Galant/ Classical repertoire. When I knew about Theresia, an orchestra dedicated to this, I was delighted.
How was the experience so far?
It has been great; I have enjoyed all the projects very much. If I had to choose my favorite one, I would say that I enjoyed the most the one in Genève. Musically, it was the most interesting, because of the tutors that we had -Chiara Banchini and Girolamo Bottiglieri- and the repertoire: Carl Philipp Emanuel Bach and Mendelssohn. I was thrilled about playing Early-Romantic repertoire on gut strings!
What do you like about Theresia?
I think the atmosphere of warmth and camaraderie of this orchestra is very special.
How did your passion for period instruments begin? Do you also play modern violin?
I started to play Baroque Violin in London, during my Masters. I have been always interested in Baroque Music, but what finally brought me the opportunity to dive into was a quite remarkable situation. In my final year of my studies in London, I was asked to play a recital with works of women composers in Spain, and I started to investigate some repertoire that was totally unknown for me until then. I found some women composers from the Baroque era, like Jacquet de la Guerre, and started to work on her sonatas with Lucy Russell, Baroque Violin teacher at RCM. Then I was completely captivated by the Historical Informed Performance. The deeper understanding of the music that this approach demands, and the fuller range of colorsthat gut string offers are only some of the aspects that made me fell in love with it.
I didn't abandon my "modern violin", meaning I still pick up my violin with metal strings for teaching or some concerts. Nevertheless, as Theresia and more and more ensembles are proving, it is possible to approach the repertoire of all eras with this kind of HIP mindset and that is a great way to refresh old known and unknown repertoire! So I think that ultimately this type of categorization would eventually be obsolete.
Where do you see yourself in 5 years? Would you rather be a soloist, an orchestra member or have your own chamber ensemble?
What I enjoyed the most is performing with people that I trust and admire, so yes, having my chamber ensemble would be my dream come true.
I also love to play in larger ensembles as orchestras, and although it is more unstable, I see myself freelancing in Early Music Ensembles rather than with a post in a Symphonic Orchestra.
Realistically, probably I couldn't support my living from one only thing, so it will be trying to reconcile everything, also teaching, which I very much enjoy.