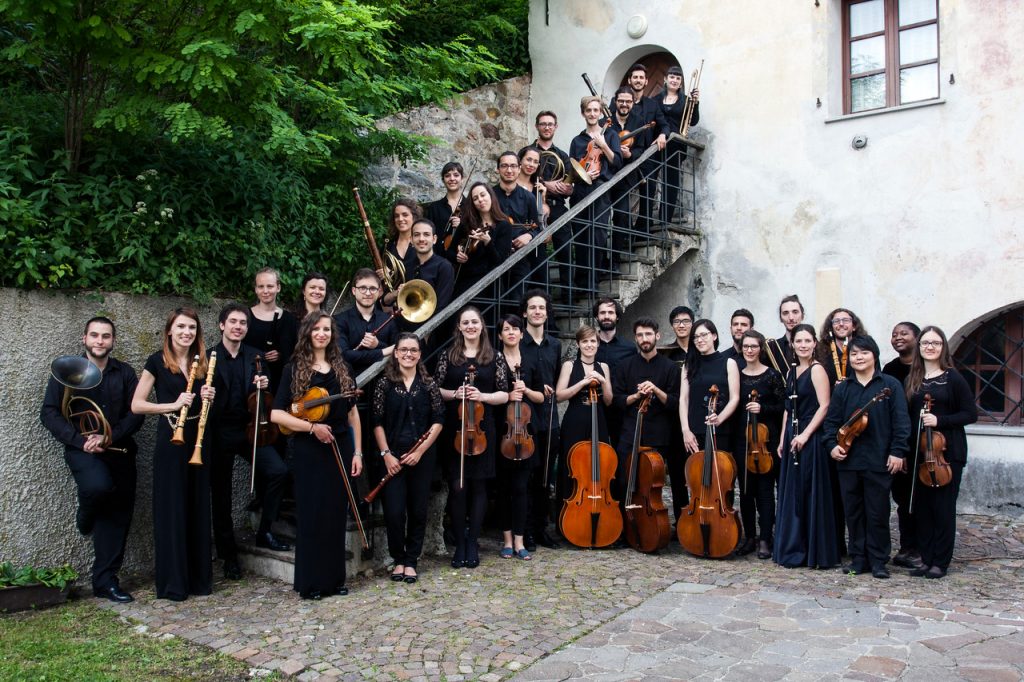 Theresia Orchestra – A year in review
By Theresia
December 29, 2019
This is the time of the year when each of us looks back and considers what happened in the previous twelve month: was that a good year? Did something exciting happen? Or were they boring and unsuccessful? Here in Theresia we can proudly answer that our 2019 has been awesome!
Some figures will give you a fast glimpse of our last twelve months: the orchestra played in 12 concerts held in 5 different cities: Lodi, Mantova, Genève, Milano, Bolzano. We did 3 Strings Academies and 2 Orchestral Residencies, rehearsing for a total amount of 200 hours and performing for 15 hours!
Musicians performing in Theresia were 42, coming from 19 different countries: Italy, Spain, France, Iran, Colombia, Netherlands, Poland, Mexico, Canada, Austria, Portugal, Serbia, Bosnia, Romania, Japan, USA, England, Russia, New Zealand. The average age was 26,8 year, so you can definitely say we were animated by a young spirit.
The orchestra was led by 3 different conductors, which have indeed been our reference point in these years, not only in the last one. Some tutors helped us out too: violinist Gemma Longoni, cellist Roel Dieltiens, violinist Girolamo Bottiglieri, and oboist Petr Zejfart.
What's next? What will bring us (and you) 2020? Obviously, some exciting news! But, we will tell you more in the next posts.
In the meantime, enjoy your New Year's Eve and… Happy New Year, all!