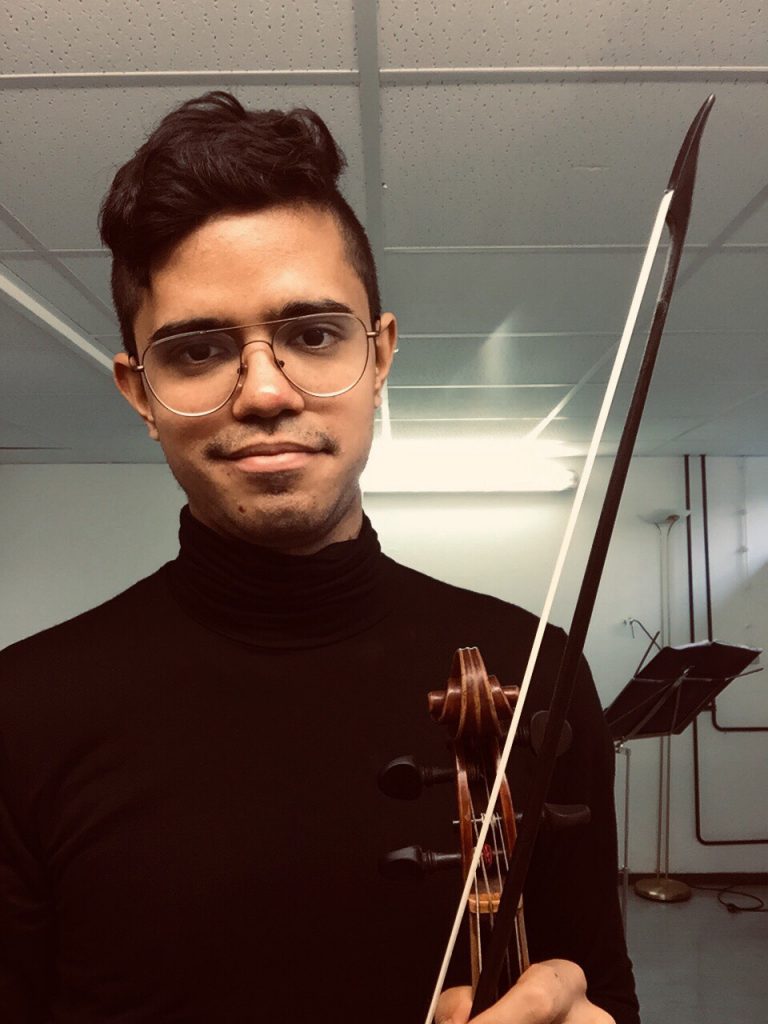 The new Theresia's project (which is starting in these days and will end with two concerts on 3rd May in Lodi and 4th May in Mantua) will welcome six new musicians joining our orchestra. Let's meet them starting with violinist Camilo Arias.
How old are you, where do you come from and where are you actually studying or working?
My name is Camilo Arias and I'm 27 years old. I come from Colombia, and I'm currently finishing my master in "historical informed practice" at the Hochschule für Musik und darstellende Künste Frankfurt am Main.
Speaking of performing music on historic instruments, which has been your most significant experience?
My most significant experience with historical instruments so far has been to play Bach's Saint Matthews Passion for the First Time. It is such a rich work, that I had the feeling I could understand a little bit more about western culture only by playing it. It is like hearing Bach's own exegesis of the Bible through music, his own thoughts and meditations about symbols that have been fundamental for a big part of the world… Although other Bach works are technically way more demanding for the violin, I still had the strange feeling that I had accomplished something in life only by sitting there and being part of it.
What are you expecting from this experience in Theresia?
From Theresia I am expecting to find joy with people and music, to find some inspiring musical friendships. I am looking for an ideal, friendly working atmosphere that aims for quality, in order to live up to the music. Since I recently went through some career-questioning, I'm hoping to find motivation and fun, that is why I came here.
Where do you see yourself in ten years?
In 10 years I see myself teaching back in my country and sharing what I have learned here. This is a goal that needs to be worked out and prepared properly, since I would like to reach a position in which I could impact society in the best possible way, so I don't really know how long it is going to take me to be there. I have made some thoughts about this though, and Theresia plays also a role in this sense.