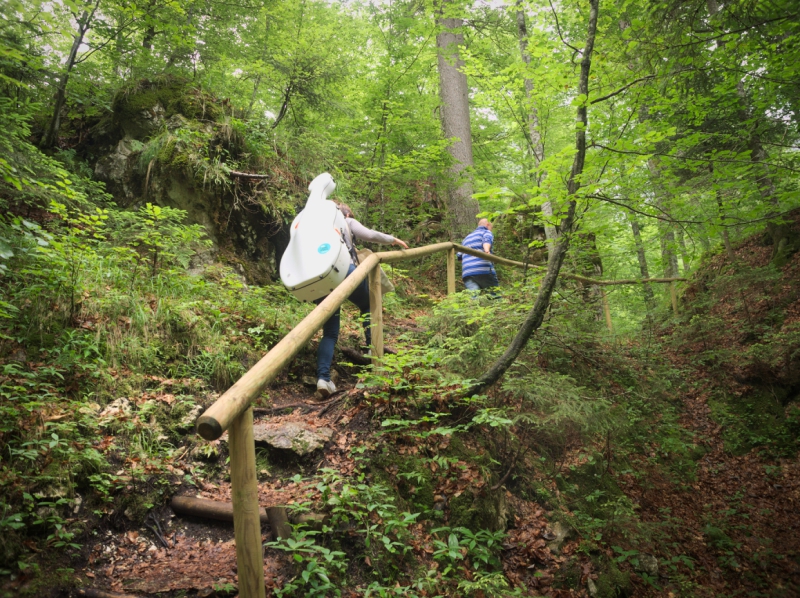 Have you ever seen an orchestra in a wood? When one thinks of classical musicians, one imagines that they would play in concert halls, or maybe churches, palaces, or even gardens. But in a wood? Well, it is unusual, but in Malborghetto there is this special wood with resonant sprouts, and we couldn't miss it.
In our very last day at Malborghetto Alberto Busettini, artistic director of "Risonanze Festival" took us to admire the wonderful woods in Val Saisera, explaining to us that the tree around us bore tonewood characteristics. Many of our musicians brought their instruments with them, so we could have the proof of that!
In the last 50 years, the trees from the Val Saisera forest have been used to make violins, guitars, flutes, and grand pianos like the celebrated Fazioli: as a matter of fact, they are resonant. Our musicians spread out among the trees and just played they instruments: "It's like being in a concert hall", they said.
In spite of the clouds that seemed to threaten us, it was a really pleasant walk: we took some pictures, enjoy them!