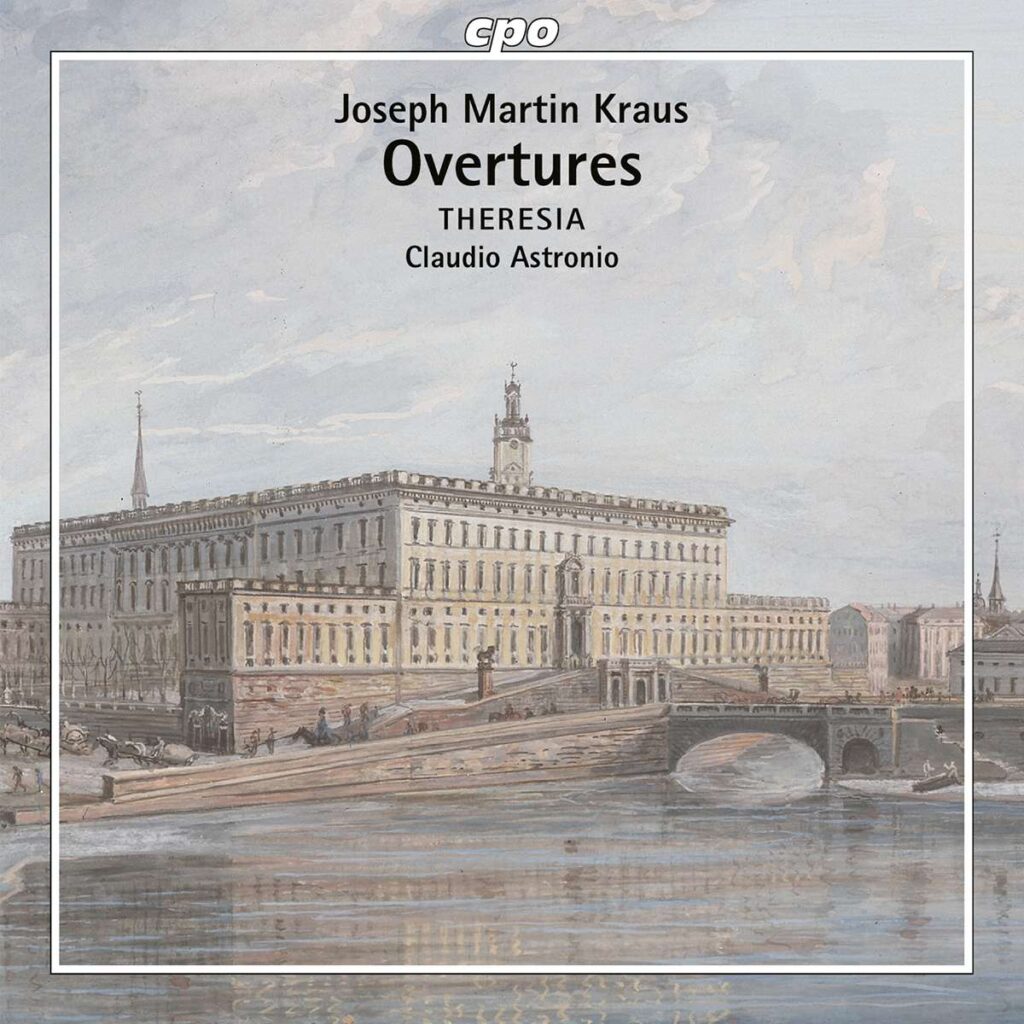 Our new CD featuring Kraus Overtures conducted by Claudio Astronio, is out! This is the first album in a series of recordings we are producing in collaboration with the CPO record company.
We are always happy to bring you good news at our blog, and this particular announcement fills us with great pride. We have just released a new recording that represents the culmination of a long-term project that has always held a special place in our hearts – our deep-rooted passion for the works of the Swedish-German composer Joseph Martin Kraus. This album release marks the start of a significant partnership with a renowned international record company CPO to release numerous recordings with the aim to bring lesser-known classical repertoire to the forefront. This long-term collaboration represents a truly extraordinary opportunity for our orchestra of young professionals. In addition to the performing opportunities we create for them to play in various concert halls, this new collaboration also provides Theresia grantees with the unique experience of participating in recording sessions for a major international label.
CPO (Classic Produktion Osnabrück) is a German record label founded in 1986. Their mission is to fill niches in the recorded classical repertoire. To achieve this, the label is committed to producing comprehensive recording cycles, such as complete sets of symphonies, concertos, chamber music, and more. It was therefore with great enthusiasm that the label welcomed our idea to record the complete Overtures of Joseph Martin Kraus, repertoire which is only sporadically explored by classical orchestras. The initial collaboration with CPO stems from recording our opera performances of Mattheson's Boris Goudenow during the 2021 Innsbruck Festival for Early and has now evolved into more extensive discographic journey.
Future releases of Theresia on CPO are planned for 2024 featuring various seldom-performed orchestral pieces and opera rarities. In February the next album will be released featuring the first three symphonies by Ernst Eichner, one of the early masters of symphonic compositions, in which Theresia is conducted by Vanni Moretti. May and September will see the release of two opera recordings: Le astuzie femminili by Domenico Cimarosa and Rossini's L'inganno felice, both conducted by Alessandro De Marchi. August will mark the world premiere recording release of Traetta's oratorio Rex Salomon.
Speaking in more detail about the music, this new album presents the very first complete rendition of Joseph Martin Kraus's Overtures on disc. Kraus is an extraordinary composer who has held a special place in the orchestra's repertoire since its inception. Similarly, conductor Claudio Astronio, who leads Theresia in this recording, has been with us from the very beginning. Astronio is the conductor who witnessed the birth of Theresia, leading orchestra with immense dedication in its early days.