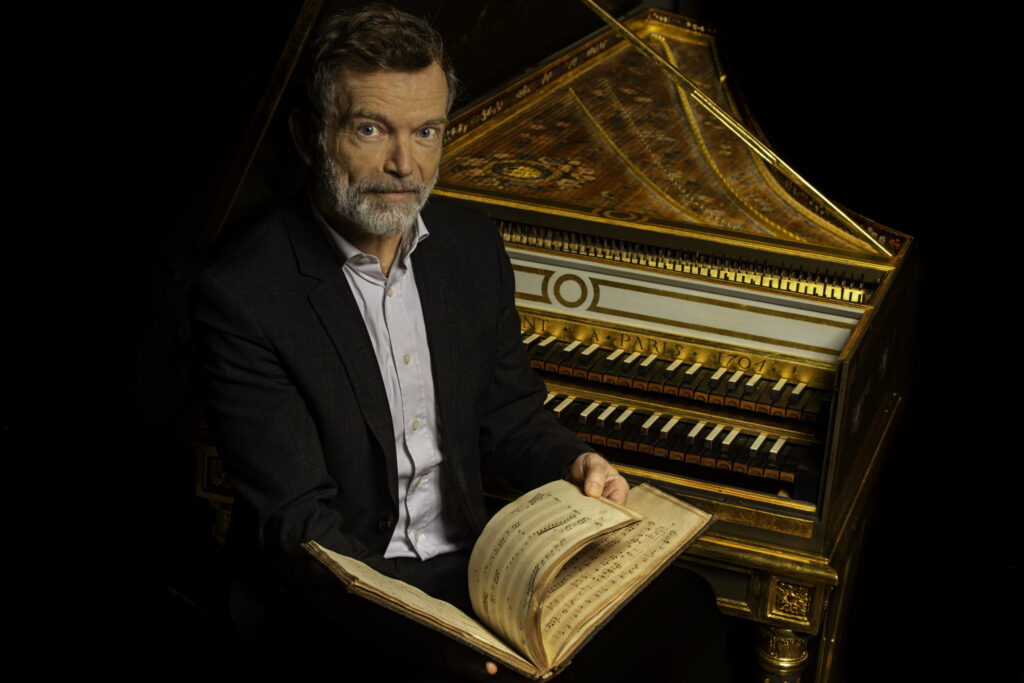 For our next project, we are about to work with a great musician, an artist with a really impressive career who has interpreted an extensive repertoire including many rediscoveries: Christophe Rousset. He is an award-winning harpsichordist, renowned conductor, and founder of the French period instrument ensemble Les Talens Lyriques. Rousset will conduct Theresia in Traetta's oratorio 'Rex Salomon' at the Innsbruck Early Music Festival. We spoke to him about his passions, his commitment to work and his dedication to music. Truly inspiring!
Maestro Christophe Rousset, you will conduct Theresia in Rex Salomon, the first modern performance of this oratorio: what are the most interesting aspects of this score?
First of all, it is music by Traetta, a composer that has always fascinated me. I have conducted and recorded Antigona and performed a wonderful Stabat Mater by him. This work has a strong Neapolitan flavour, develops the most delightful melodic lines, the orchestration is very well written, and the virtuosic elements  leave a strong seductive impact. Although this piece was written around 1765, its music seems to date from 1780. Traetta was very well known, respected and acclaimed throughout Europe during his lifetime. This oratorio has been written for the Conservatorio dell'Ospedaletto in Venice, therefore only for female voices, in all genres.
It is not uncommon for a player in historically informed performance practice to discover music that has long been forgotten: how does the process of preparation and interpretation change, and how did you approach this particular score?
I must say that bringing to life forgotten pieces is my specialty. What I like in this process is that I can obtain something closer to what I imagine in my head. When performing a repertoire piece, you always have singers knowing the piece better than you do, somehow the inheritance of other interpretations is inevitable. Virgin territory is much more stimulating to me, a challenge where I should be the leader of a good (in this case excellent!) team of singers.
Do you often conduct youth orchestras? Is there any difference in the way you work when you are dealing with young professionals as opposed to mature, more established musicians?
I have indeed conducted quite a few times youth orchestras. I don't see any differences with a professional orchestra and my exigence is exactly as high. Young people are often more eager to do well and to learn new ways: that's good, isn't it?
Is teaching an important part of your work as a musician?
I have always taught from an early age. It is something very inspiring. You have to put words to the insights, the habits, the tricks you've discovered. Also, confrontation with different points of view can be very challenging.
Theresia's musicians are about 25, and are gaining their first professional experiences in the music world: what is your advice to them?
Be open to new paths, new views, other ways of conceiving music.
You founded Les Talens Lyriques ensemble in 1991: now more than thirty years ago; how has the ensemble changed since its early days?
I couldn't answer that question: I've changed; I've matured. I have the feeling that I am still polishing the same diamond over all these years. My intuitions are stronger, perhaps more solid. This is the reason why I don't let anything get in the way of what I try to achieve. In fact, musicians like to be challenged, they like saying "I can do it!" and there is no reason for me not to insist on getting as close to my vision as possible.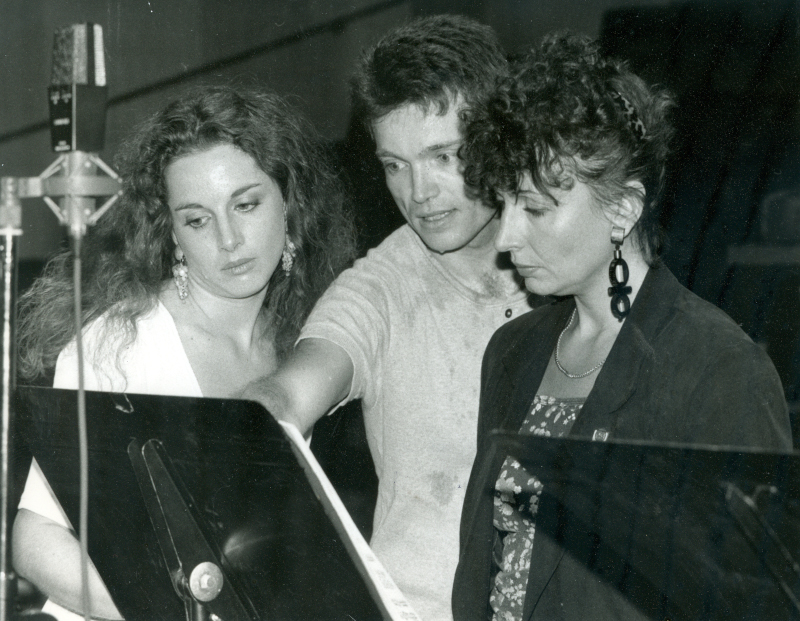 You have achieved a lot and your discography and repertoire are definitely endless: do you still have plans and ideas up your sleeve? Is there any musical territory you would still like to explore?
Actually, what's important is to keep enthusiasm. Every piece becomes new again when the team changes. My white beard gives me more authority and people listen more to me in general, and that's very rewarding. I think the worse danger is ROUTINE! I have recently conducted my first Matthew Passion, and it was quite remarkable to lead my players, singers and choir in a fresh interpretation (yet very respectful!) of this masterpiece. They all had the tendency to "reproduce" what they had done with others, which was exactly what I didn't want to happen: the copy/paste effect. That is killing the work of art. My goal has never been to make something "different". But I suppose I am different from other conductors and as my attitude is true, I think this should be enough. In short, my dream is to have still many years ahead of me in which I will be able to express myself through music!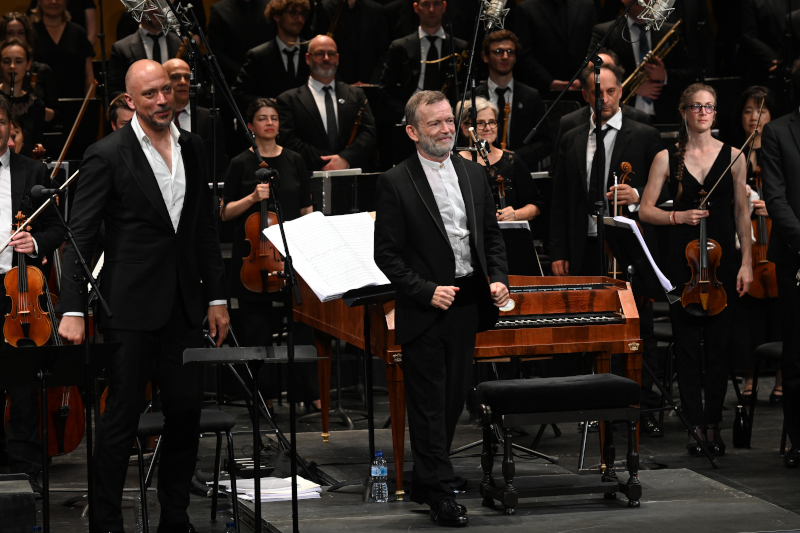 "Always keep up the enthusiasm" – Christophe Rousset and Les Talens Lyriques in a recent pictureTheresia Orchestra will perform "Rex Salomon" on 18 August in Innsbruck as part of the Innsbrucker Festwochen der Alten Musik with female soloists Suzanne Jerosme, Marie-Eve Munger, Eleonora Bellocci, Grace Durham, Magdalene Pluta and the Tyrolean vocal ensemble NovoCanto.