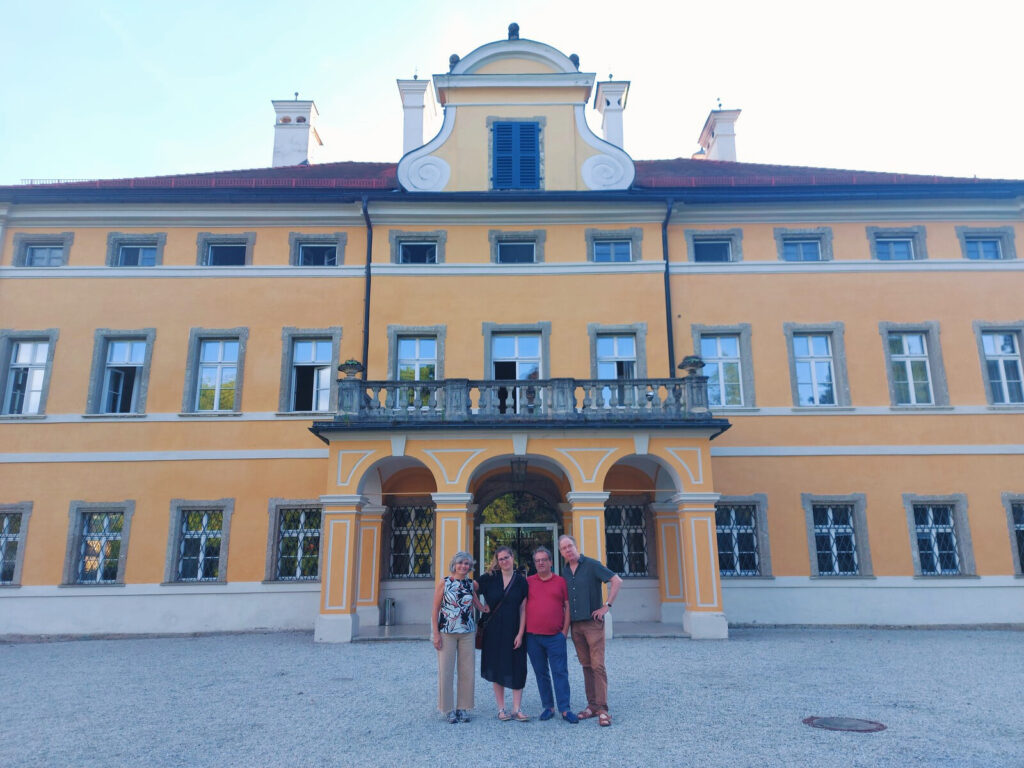 Summer is a very busy time for us: not only do we have two important residencies coming up in Geneva and Innsbruck. We have also just returned from auditions as usually in Salzburg, and are looking forward to welcoming the new members chosen to join our beloved Theresia Orchestra.
As always, these have been intense days for both the participants and the members of the jury: we try to get to know our candidates in depth, to assess their individual musical abilities, their ability to work in a group and their motivation to pursuing a career path towards becoming independent professional musicians. We strongly believe in the importance of this moment, which cannot be simply assessed by a solo performance of a few minutes: we want to give all candidates a meaningful training opportunity, so that even those who are not selected can go home with a valuable experience. And for this to be a positive experience, the location also matters which is why our auditions are held at the Schloss Frohburg in collaboration with the Mozarteum in Salzburg.
Let's take a closer look at this year's figures: there were 52 candidates from 18 different countries. Auditions took place from 13 to 15 July and they were focused on trumpets, timpani, oboes, horns, bassoons, and string instruments. The Examining Committee consisted of Alfredo Bernardini – Principal Conductor, Gemma Longoni – Concertmaster, Mario Martinoli – Artistic Director, and Elena Gaboardi – Trustee of Fondazione ICONS.
We are pleased to announce that the following players will join Theresia for its upcoming orchestral and chamber music projects as new members: Paula Pinn, bassoon (Germany); Marta Jiménez Ramírez, cello (Spain); Helena Reguera Rivero, viola (Spain); Begoña Hernández Gallardo, violin (Spain); Janire de PazRivas, horn (Spain); Maria Plucińska, oboe (Poland).
The auditions also serve to complete the talent pool of musicians on our reserve list, who might be called upon for individual projects and are invited to participate in the EMPOWER capacity building workshops.
A warm welcome to all of you: we look forward to seeing you join the ranks of our orchestra!