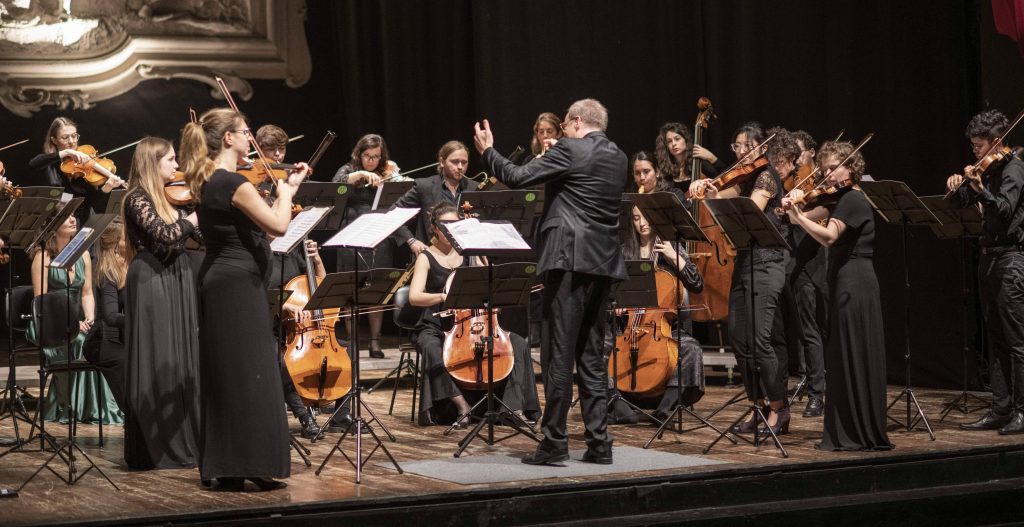 2023 is shaping up to be a marvellous year, full of concerts, new collaborations, and great music. Here it is, in detail, Theresia's 2023 concert season!
We'll start our 2023 concert season where it all began…. in Rovereto, the little town in Northern Italy where Theresia made its debut in 2012! We'll tell more about this special circumstance in one of the next posts. As for the program, it is amazing! Speaking of first times, not only the orchestra will perform a program entirely devoted to Beethoven (with masterpieces such as Egmont Overture, Violin Concerto Op. 61, and Symphony N. 8), but it will also be conducted by Giovanni Antonini as the beginning of a new collaboration. The soloist will be Russian violinist Dmitry Smirnov. All the residency will be a little tour in some beautiful Italian locations: the phase of rehearsal, from 17th to 25th February, will be entirely in Ravenna, a town with whom we started an intense partnership, especially related to the relaunch of EUBO. Concerts will be, as said, in Rovereto on 26th February, and in Florence (Teatro Goldoni) on 27th February. We bet our musicians will be happy to end the residency in one of the most beautiful towns in the world!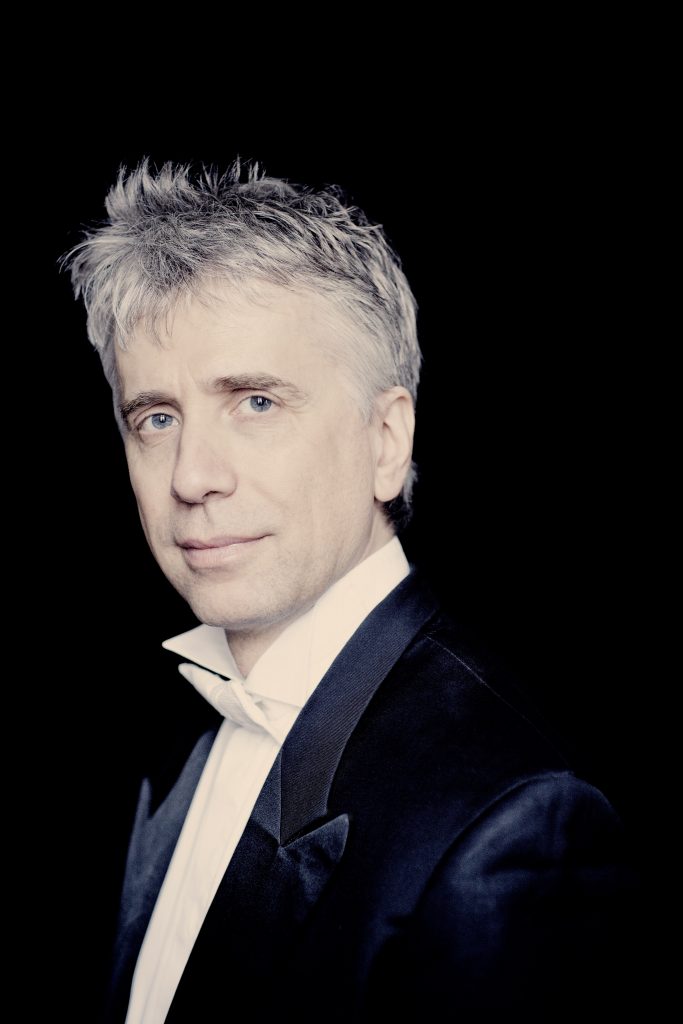 The second step of our 2023 concert season will be a chamber music residency, back to one of our favourite places, Lodi: thanks to the partnership with Teatro alle Vigne, where we performed several times, our wind players will be involved in a musical project led by conductor and oboist Alfredo Bernardini. The musical program includes Franz Krommer's Partita Op. 71, Wolfgang Amadeus Mozart's Serenade K. 388/384a, and Gioacchino Rossini's Overture and Arias from Il Barbiere di Siviglia (arranged by Wenzel Sedlak). Concerts are scheduled in Lodi (May 5) and Koper, Slovenia (May 9) but stay tuned for further developments.
Theresia will then fly to Germany for a residency near Berlin! That's another "first one" of this thrilling 2023 concert season, and we are looking forward to it. A very rich program, which includes music by Mozart (Paris Symphony), Cambini (Andromaque, scène lyrique for soprano and orchestra), Davaux (Symphonie concertante mêlée d'airs patriotiques), Devienne (Flute Concerto N. 7), and Rigel (La destruction de Jéricho) will be conducted by Alexis Kossenko and a concert is scheduled on 17 June in Schloss Rheinsberg, in collaboration with Musikfestspiele Potsdam Sanssouci, Potsdam.
After the June residency in Germany, we'll stay abroad for a while: in July we will move to Geneva for what has become a summer classic for Theresia, a chamber string academy led by violinist Chiara Banchini and hosted by Les Concerts d'été à St-Germain. An ambitious musical program, focused on an arrangement for a chamber ensemble of Beethoven's Seventh Symphony, will be performed on 30 and 31 July.
That already sounds like a lot, but it's not quite over yet: three other very important projects are planned for the second part of the 2023 concert season. Ready?
In August Theresia will be in Innsbruck, as part of Festwochen der Alten Musik, and on 18 August will perform the oratorio Rex Salomon by Tommaso Traetta conducted by Christophe Rousset. Working with such a Maestro is a great achievement, and we already know it will be an unforgettable experience, especially since in the occasion of this revival a premiere recording of this oratorio will be done in the frame of Theresia's collaboration with the German label CPO! The musicological research and edition is by Theresia's scientific advisor Simone Laghi.
After Germany, Switzerland, and Austria, Theresia will be in Poland too! Again, a new collaboration, this time with All'Improvviso Festival in Gliwice, will make it possible for our orchestra to perform under the baton of Dirk Vermeulen. The musical program? Amazing: Haydn's Symphony N. 80 in d minor Hob. I:80, Karol Lipiński' s Symphony Op 2. N. 3, and fortepianist Aleksandra Świgut will be the soloist in Mozart's Jeunehomme Piano Concerto. Concerts are scheduled on September 21 (Ruins of the Victoria Theatre, Gliwice), 22 (Cavatina Hall, Bielsko-Biała), and 23 (Krzysztof Penderecki European Centre for Music, Lusławice).
After much wandering we will be back in Italy, to repeat a truly intense experience: surely you remember the opera production under the direction of Alessandro De Marchi in which Theresia was involved as part of the Reate Festival. Well, we will be back in Rieti (October 21-22) and Rome (October 25-26), this time performing the opera L'inganno felice by Gioachino Rossini.
There's really a lot going on, so keep in touch and don't miss the next blog posts!