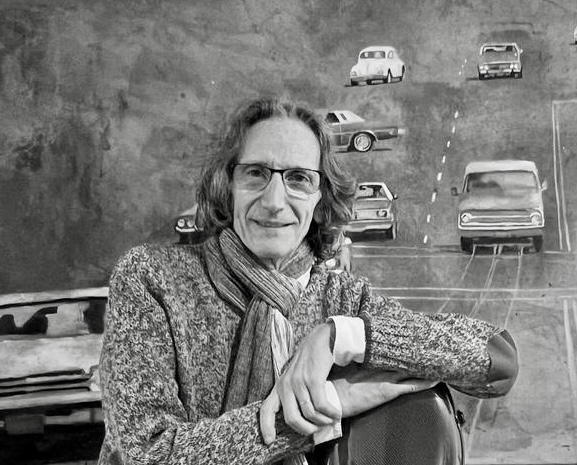 The new Theresia project is a chamber music residency involving a group of string and woodwind players: set in Montecastelli, the residency has a prestigious tutor, the cellist Paolo Beschi. We asked him to tell us about his experience and his relationship with music.
Maestro Paolo Beschi, you studied with Franco Rossi, cellist of the renowned Quartetto Italiano and started your musical career as a modern cellist: initially, you were also particularly active as a contemporary music performer. How did it come that you switched to the period instrument?
It is always very interesting to know how one of us musicians discovered the period instrument and fell in love with it, because these are quite always stories of enlightenment. And so it was for me, a sort of conversion, even though the path to get there was somehow unexpected. As you said, I worked a lot with an ensemble of contemporary music, and had the luck to play with soprano Cathy Berberian: she was Luciano Berios's wife and an excellent performer of contemporary music. But she was also very active in the field of historically informed performance practice: she had the perfect voice for baroque repertoire and worked with Harnoncourt. And as an ensemble, we used to combine for example Monteverdi's Combattimento di Tancredi e Clorinda and Schoenberg's Pierrot Lunaire. I was really young, and she was a lovely person, very keen on sharing her experience: talking a lot with her, I started to reckon that there was something that attracted me to baroque music. Then, one night I went to listen to a concert by cellist Anner Bijlsma, and that was the moment of my enlightenment, of my total conversion. It was as if in a dark room, all the windows were opened at the same time and the light came in: I couldn't ignore that, and I started to study at Scuola Civica di Milano with Robert Gini and to take classes with Anner Bijlsma.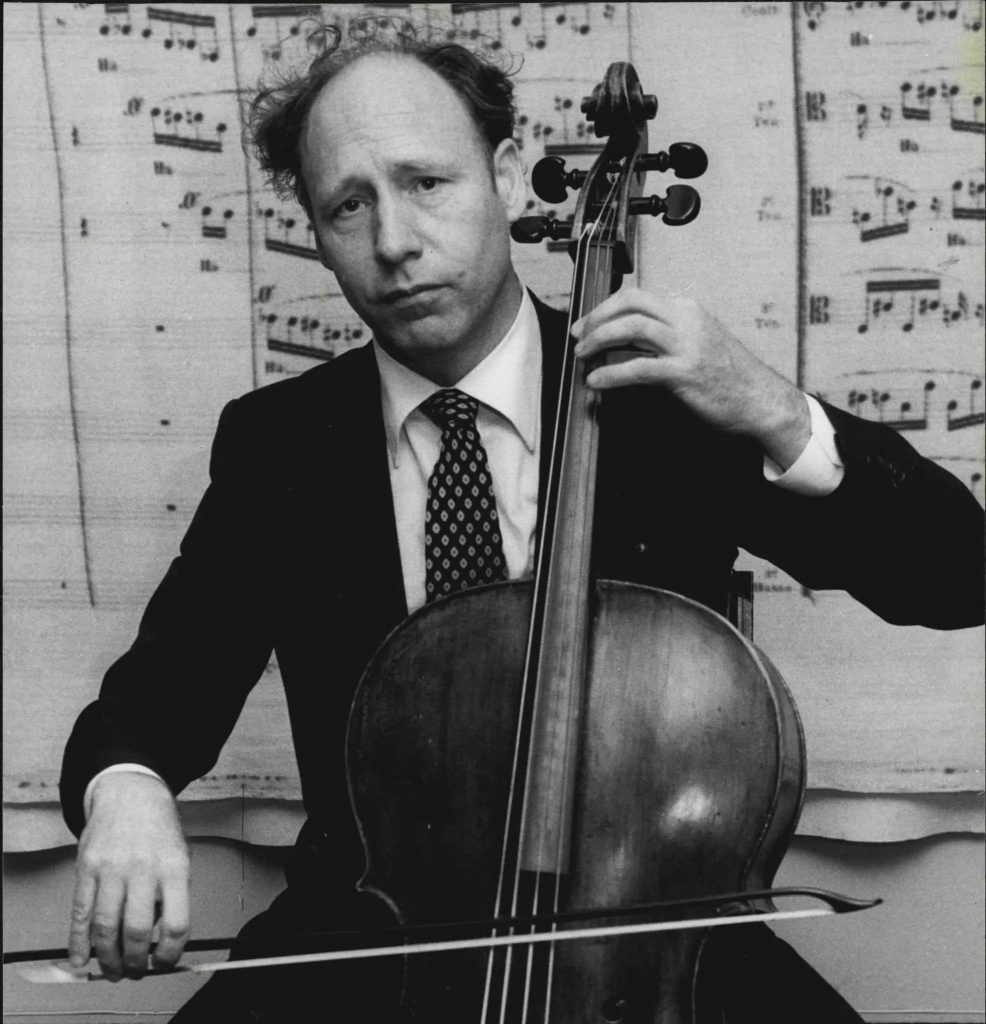 In your career as a period cellist, you were very active in the chamber music field: with "La Gaia Scienza" ensemble, in duo with your wife, the pianist Federica Valli, you performed even romantic repertoire, like Brahms' and Schubert's Sonatas: how far one can go, speaking of historically informed practice?
There is no limit: at the moment when a composer sends their music to the world, and the music starts to be performed, then ideas, interpretations, and different approaches begin to settle: and I've learnt this while performing contemporary music! Obviously, the more we go back into the past, performing music some centuries old, the more this layer of sediment is deep, and you must dig more.
You were also an enthusiastic teacher, for 40 years Professor of Cello and String Quartet at Como's Conservatory: what aspect of teaching are you most passionate about?
Teaching chamber music, I have always loved succeeding in making something meaningful with the pupil that came to study with me, whatever their level. And manage to do that also with the less gifted, and get together to the very heart of music.
Going back to your activity as a performer, you founded "Il Giardino Armonico" in 1985: tell us more about this ensemble, which is still very active.
Yes, after almost 40 years "Il Giardino Armonico" is very stable and active: well, the activity is not so frenetic, in a sense it is a bit reduced compared to our "roaring years", but in a way that I appreciate. The projects are more diluted in time, but always intense and super-interesting. We recently performed Cavalieri's Rappresentazione di Anima e Corpo, actually the first opera ever written. We are in the middle of a huge project devoted to the full performance of Haydn's Symphonies. And we have our battle horses, performing XVII and XVIII centuries music also in little ensembles.
You mentioned your "roaring years": thinking back to that time, what do you suggest to a young musician who wants to engage in a professional career?
My advice is to aim high: not in a superficial sense, but in the sense of striving for the highest level. I founded "Il Giardino Armonico" with Giovanni Antonini, Vittorio Ghielmi and Luca Bianca, musicians with different backgrounds, a lot of ideas, and the same desire of doing the best we could. We would rehearse a lot, even without concerts to come, just to improve ourselves and enrich our repertoire. This was the strength of our beginning.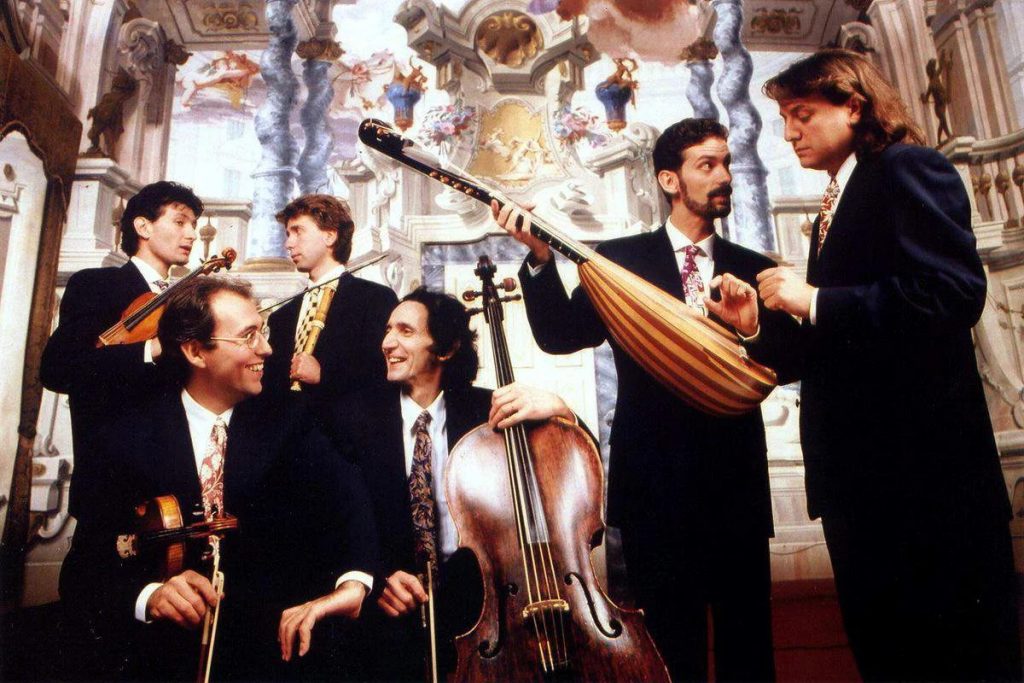 These days, you are tutoring some of Theresia's musicians: which is the repertoire you are focusing on?
We are working on chamber music for strings and for woodwinds and strings: Mozart's String quartet in D major K155 is the most known, then we have two pieces by Joseph Martin Kraus (a string quartet and a flute quintet) and then two almost unknown pieces: a Quartet by Louis Massonneau and an Oboe Quintet by Jiří Družecký: it will be interesting to work on such a variety of repertoire.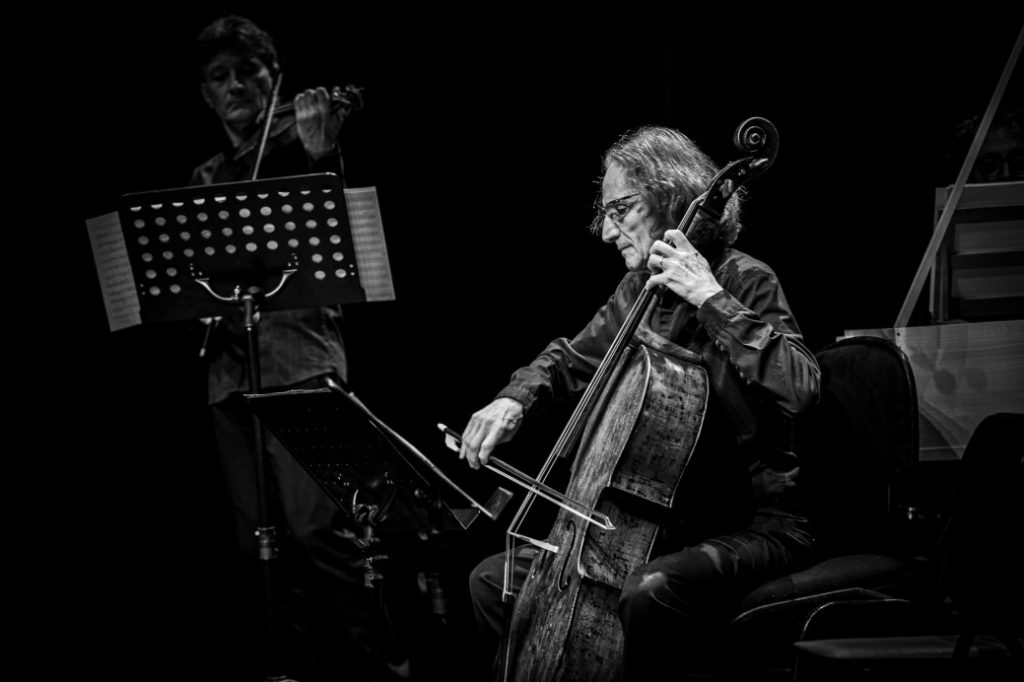 Music has the main role in your life: do you have other passions?
As you said, music is extremely important in my life, it almost fills it. As my wife is a musician too, music has always been part of our family life too. We have always studied and played and made projects together, and for example, when the lockdown due to Covid happened, we didn't get bored at all staying all the time at home: we had so much to play! Also in our workplace, as my wife is a teacher in the same Conservatory I was, we did a lot of projects together: she teaches chamber music, and with my String Quartet class, I can say that every student of the Conservatory studied with one (or both) of us at some time. But yes, I have other passion: I especially love photography and walking in the mountains, two essential parts of my spare time that enrich my life.
The residency in Montecastelli will end with a concert scheduled on 29 October, don't miss it! Info for tickets and reservations at info@ilpoggiomontecastelli.it