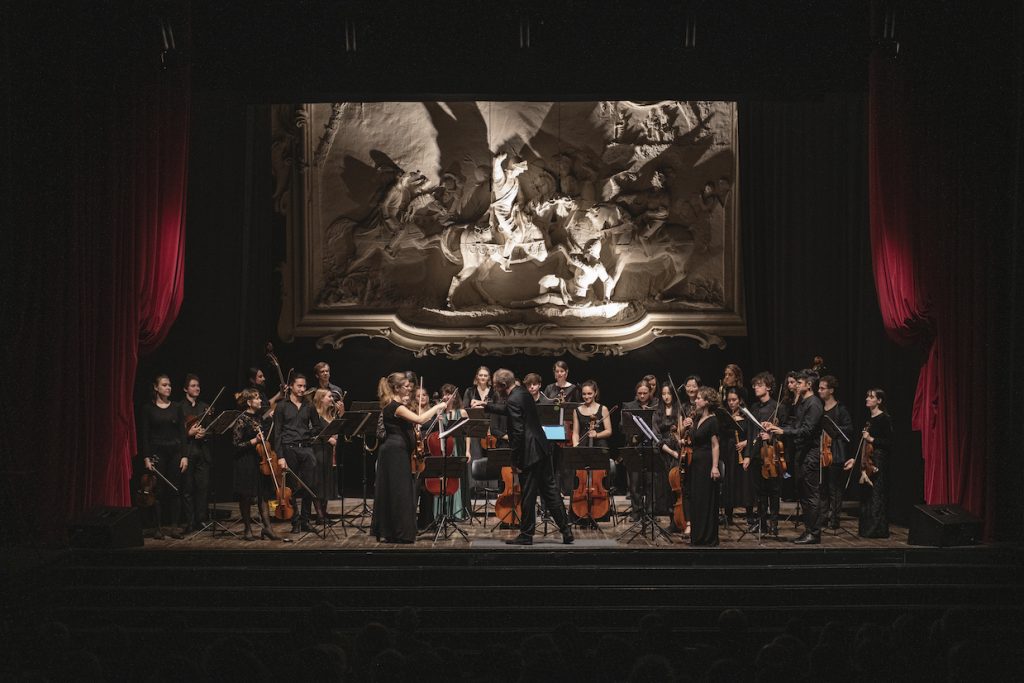 A couple of weeks have passed since our last residency: it's good to look back to that wonderful days. They meant so much because it was the first orchestral in Italy after Covid started, and after a long pause.
As you must know, an orchestral residency is not only hours and hours of rehearsals and hard work on the concert's programme: as many of our musicians often point out, a residency is a chance for exchanging ideas, sharing experiences, discovering new things. We decided not to turn down this precious opportunity and decided to devote an entire afternoon of the residency to a chamber music workshop which programme would be chosen entirely by our musicians. We gave them the chance to present repertoire to rehearse with their colleagues, and we were overwhelmed by the number of musical pieces put out forward!
In order to play as much as possible, we divided the groups into three different locations (ICONS' offices, and two rehearsal rooms at Teatro alle Vigne): music performed went from Mendelssohn's String Octet to Beethoven's Sextet for 2 horns and strings, from String Quartets by Mozart and Schubert to solo parts of Carl Philipp Emanuel Bach'Sinfonia in a minor for two violins.


At the end of the day, we had a beautiful informal performance: no audience was admitted from outside, obviously, but our musicians could share the joy of performing in front of their own colleagues and Theresia's staff, including conductor Alfredo Bernardini and Artistic Director Mario Martinoli.
Here there are some shots from the evening performance:

Still, sharing music with a proper audience is our main aim: but it is also important to let people know how we work and prepare for concerts. So, another special initiative held during the residency was an open house rehearsal. That was made possible by Fondazione Cariplo, who contributed the residency as part of the project "Sinfonia in città" (Symphony in town).
It goes without saying that the most exciting moment of the residency was the concert itself which was a real success! The concert attracted a large number of participants who filled the hall of the Teatro alle Vigne in Lodi and appreciated the performance.

Performing on Teatro alle Vigne's stage felt so good that we stayed a moment more for a photoshoot! Looking forward to next concert in Lodi!