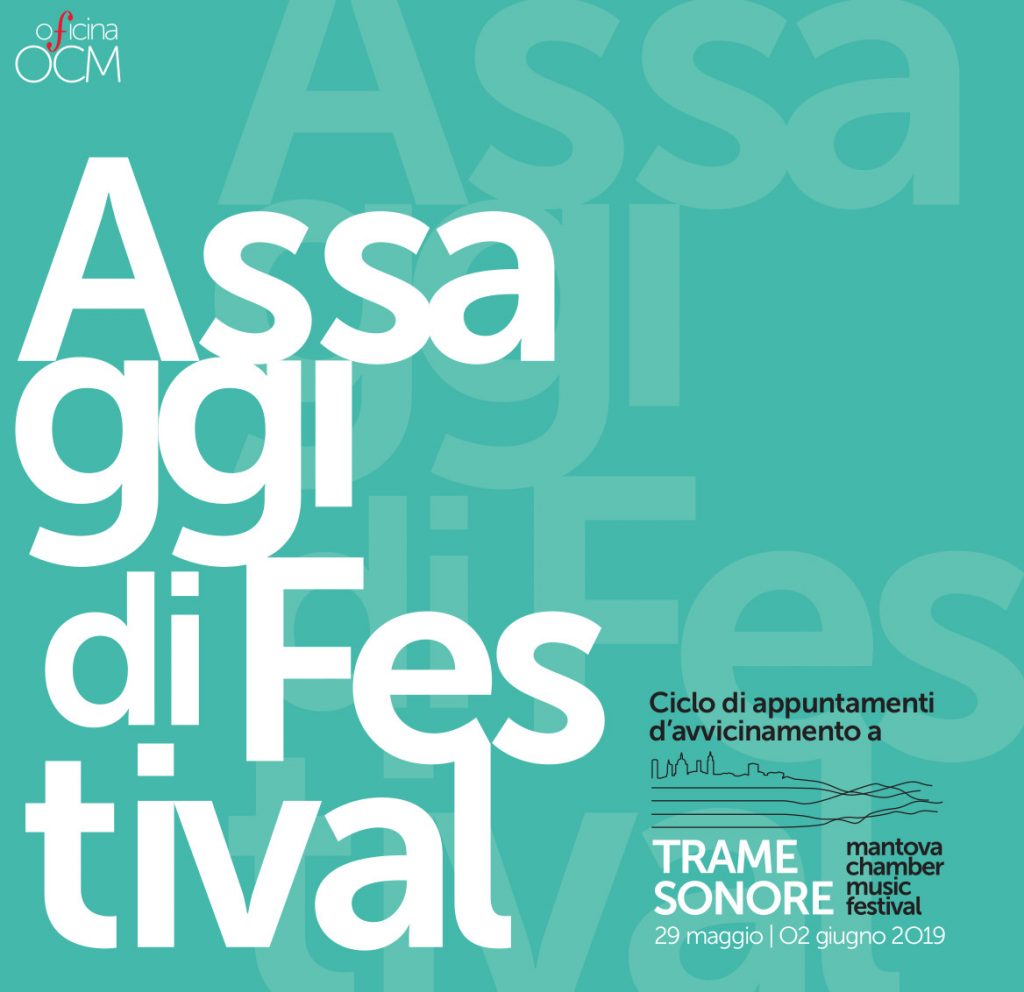 Tra Assaggi e Trame Sonore, Theresia in trasferta a Mantova
By Emilia Campagna
April 24, 2019
Sono molti gli appuntamenti che nel mese di maggio, fino all'inizio di giugno, porteranno Theresia a Mantova: la meravigliosa città sui tre laghi ospiterà l'orchestra per un primo concerto il 4 maggio nella splendida Sala dei Fiumi di Palazzo Ducale. La serata inaugura la serie degli "Assaggi di Festival", un mese di appuntamenti che avvicinano alla settima edizione di Trame Sonore.
Dopo il concerto del 4 maggio, in cui l'orchestra sarà diretta da Alfredo Bernardini, il nome di Theresia torna nel cartellone degli Assaggi: Simone Laghi, segretario artistico del Festival, parlerà di orchestre e di interpretazione su strumenti originali il 14 maggio, alle 21.15 al Cinema Oberdan, prima della proiezione del film documentario "The breath of the Orchestra" di Katarzyna Kasica (Polonia, 2014). Il lavoro della regista polacca è centrato sulla figura di Frans Brüggen – recentemente scomparso – fondatore nel 1981 dell'Orchestra of the Eighteenth Century, un ensemble specializzato nel repertorio del XVIII e dell'inizio del XIX secolo.
Gli archi dell'orchestra infine si riuniranno per uno stage residenziale a Mantova proprio durante il Festival Trame Sonore: tra il 30 maggio e il 2 giugno saranno ben cinque le occasioni per ascoltare i nostri giovani talenti, guidati dal primo violino concertatore Gemma Longoni e dal direttore Claudio Astronio. Cinque concerti con un esteso repertorio che ruoterà attorno a tre città simbolo del classicismo musicale, Vienna, Mannheim e Salisburgo, e di cui vi racconteremo approfonditamente nei prossimi post.