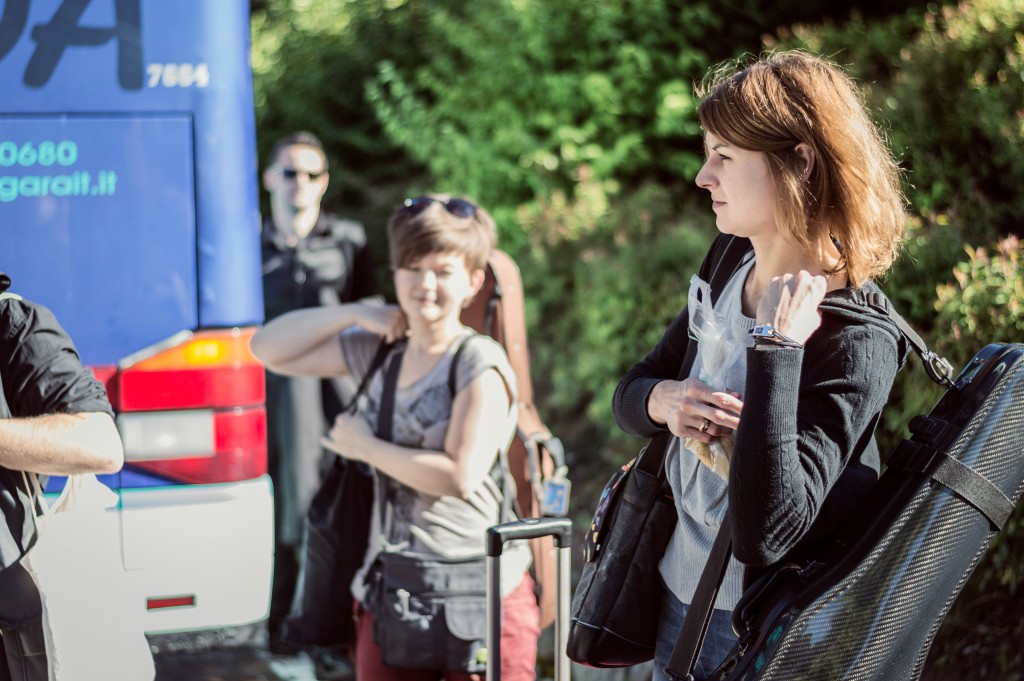 Four residencies, thirty-four musicians, six venues and more than two thousand kilometres. Let's give a look at the numbers and the contents of the new year's calendar!
Our juvenile orchestra, which is sustained by the Foundation iCons, resumes its activities with a renewed organic and with a series of events devoted both to orchestral and chamber music works.

The new year for Theresia will start with a residency in Cressia, France, from April 23rd to April 28th: Chiara Banchini and  Gaetano Nasillo will lead fourteen string players to explore chamber music works by Joseph Haydn (String Quartet in D major op. 76 n. 5), Luigi Boccherini (String Quintet in D major op. 39 n. 3 G 339) and Giuseppe Maria Cambini (String Quintet in G major n. 23).  It is not the first time that TYO's musicians are involved in chamber programs: as a matter of fact, playing chamber music is essential to achieve the ability to perform well in an orchestra. The residency will end with a concert, scheduled on 28th Aprile in Dole.
The second project will be entirely orchestral: Claudio Astronio will be the conductor and the residency will be held in Malborghetto from the 1st to the 10th of April. In this second project of 2018, we'll go back to Joseph Martin Kraus, one of the composers we love the most: the program will include Kraus' Symphony in c minor VB 142 and Chaconne from "Aeneas i Cartago" VB 23 together with Mozart's Ouverture from "Le Nozze di Figaro" KV 492 and Symphony n. 35 in D major "Haffner" KV 504. Theresia will perform on the 8th June in Malborghetto and the 9th June in Udine, as a guest of the "Risonanze" Festival.
After the summer the third event will be dedicated again to chamber music, and specifically to wind instruments repertoire: oboist Alfredo Bernardini will lead our musicians exploring works by Wolfgang Amadeus Mozart, Joseph Haydn, Franz Krommer. The residency will take place in Lodi from 13th to 16th September and will end with a concert on 16th September in Lodi.
The last residency of the year will be in Austria, from 1st until 7th of October in the beautiful town of Ossiach. Chiara Banchini will conduct the orchestra performing Symphony n. 26 in c minor G 519 by Luigi Boccherini, Symphony in C major "violino obbligato" VB 138 by Kraus and Symphony n. 59 in A major "Feuer" by Joseph Haydn.
As you can see our schedule is quite rich: stay tuned for more tales about our music and about the places we go and get ready for various interviews with our musicians and conductors!