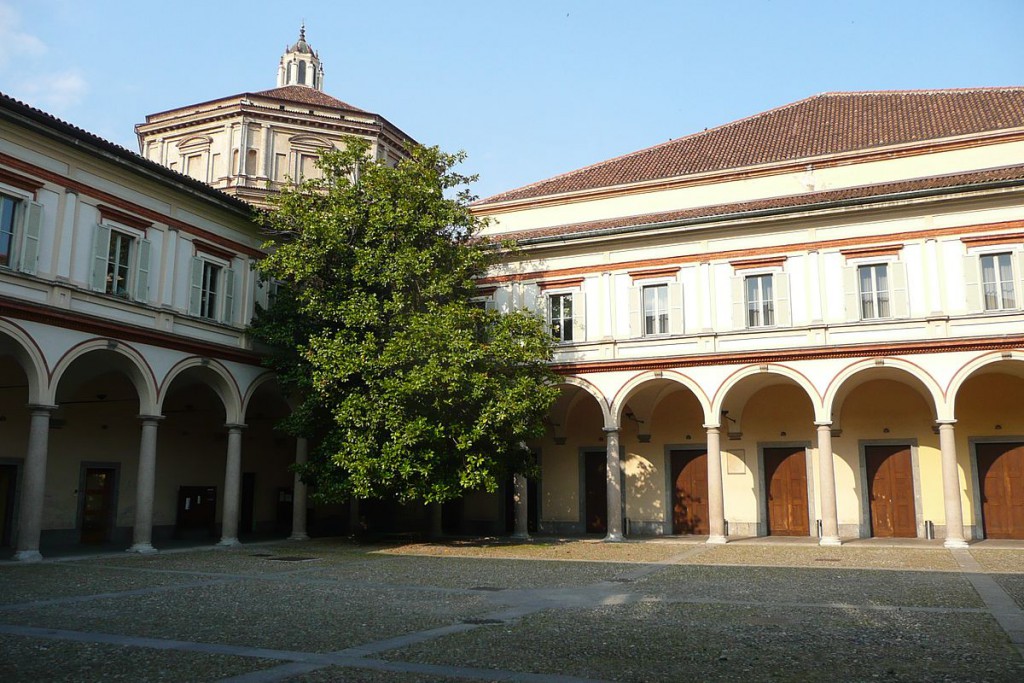 Theresia Youth Orchestra will perform in one of the most important places when one thinks about music and music education in Italy: Conservatorio "Giuseppe Verdi" in Milan. It was founded at the beginning of 19th century, in a period when the public instruction in Milan was widespread, due to Maria Theresia's enlighted reforms, but the same couldn't be said about the music education, as a matter not considered essential for the training of artisans and officials.
In 1796 Napoleon had conquered the city of Milan and the Lombardy region, and the cultural life of the city, already animated, was living a season of renewed energy: this was the contest in which the idea of a public musical school arose. The model was the Conservatory of Music in Naples: it was not a conservatory as we know it today, instead, it was an orphanage with the main goal of teaching music to children, boys and girls, so that, when they grow up, they had a job.
The Royal Conservatory of Music was inaugurated Sept. 3, 1808, with the entry of 18 students in the collegiate church of St. Mary of the Passion (room and board at government expense). Beyond internal students, there was a number of students not residing and paying for access to the lessons. At the same time the Library was founded, which eventually would become a landmark for the preservation of musical text.
During the 19th Century the Conservatory in Milan acquired prestige mainly thanks to its symbiosis with the Teatro alla Scala, at the forefront in the field of opera, leading good musicians to the city. At the beginning of 20th century the Conservatory was named after Giuseppe Verdi, although the composer had disagreed with this idea, put forward for the first time when he was still alive: curiously, Verdi himself had been rejected from Conservatory when he had tried to be admitted at the age of 19!
Today the Conservatory of Milan is the largest musical education institute in Italy. It is part of the system of Higher Education in Art and Music (AFAM), parallel to the University and more than 25 different instruments are taught. It has two big concert venue, Sala Verdi and Sala Puccini: the Sala Puccini, where Theresia will perform, is a 400-seats hall and was built in its present location after the bombings of World War II and opened in November 1952. It is primarily dedicated to initiatives in teaching and in public concerts produced by the Conservatory and it is often granted to third parties for concerts.
Check the calendar and find more info about the concert in Milan